Everything You'd Tell Your Clients...If You Only Had The Time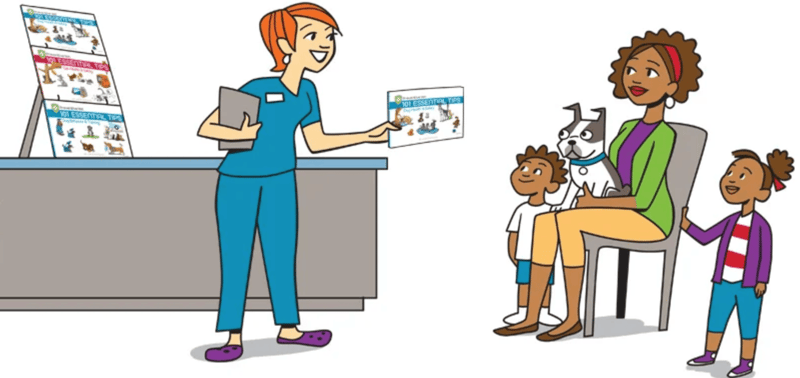 Build Stronger Bonds With Clients Through Preventive Education
At Preventive Vet we believe that an educated client is an "A" client. We also believe that where a client gets their education matters. So, we're here to help you be the source. And we're here to help you do it as cost effectively as possible.
Our discount for veterinary practices is up to 60% off MSRP, so just $4.78/book. Sell the books, give them to new clients for free, or both — the choice is yours.
Click on a Book to Explore
---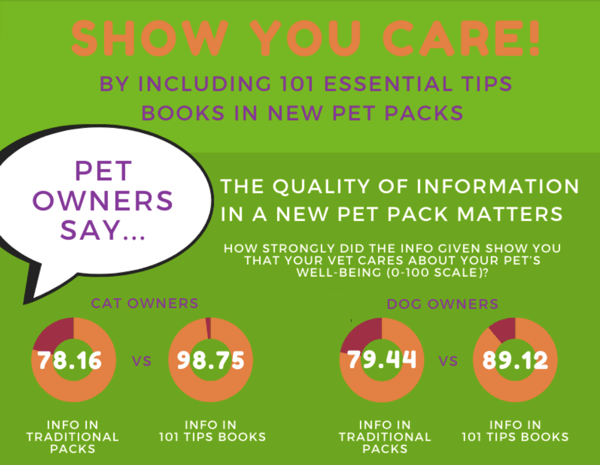 See More New Pet Pack Survey Results
"As a veterinarian who works in a busy emergency practice, I simply do not have time to extensively discuss with clients the topics presented in this book. One solution to that problem is to send a resource like this book home with owners. I appreciate that the author encourages owners to seek veterinary care when troubled. The bottom line is that, in my opinion, for < $10, all veterinary practices should consider stocking this book for gifting to clients. Not only is it captivating and proactive, the information it contains can prompt important discussions with clients."

---
"Even after decades in practice, I was enlightened by many of the facts presented in both of these books. The books are modestly priced, and the information presented is germane to every dog and cat owner regardless of experience."

"At first glance, one might assume the book is for children, but it is actually intended for all cat owners, new or old. I find I have memorized some of the sound-bite talking points presented in the book and frequently use them in my discussions with clients. Although this book is not intended to be a dissertation on any 1 subject, it is a jumping-off point for further research or discussion with a veterinarian."
---
"I have to confess, I really did pick up some new talking points for my clients (I did some fact checking and found the advice in this book to be accurate and relevant)."

Reviewed by Cheryl Scott, RN, NP, DVM, MPVM University of California-Davis

Click here to read full review
(no login required)
How Veterinarians Are Using the Books
Puppy/Kitten Packs
Give your new puppy/kitten owners the wealth of information and awareness they need... and won't throw out!
Wellness Plans
Reward your clients for investing in their pet's wellness… and your practice.
New Clients
Welcome and bond your new clients with a gift they'll appreciate... and talk about.
Prize Giveaways
Offer a unique and enticing prize for social media marketing campaigns, open houses, community events, and more.
Thank You Gifts
Show your appreciation to your VIP clients, those who refer friends and family, and other special clients.
Resale
Turn a profit. Sell the book to your clients and other local pet owners.
Testimonials from our Veterinary Community
"My whole team was excited when we got our shipment of "101 Essential Tips!" We're including them as a special gift for clients who purchase our Puppy Wellness Packages, and have gotten great feedback from clients. The book is very easy to read, and is full of great information. It includes everything I wish I could tell a new pet owner during their first appointment, if only I had the time to spend the whole day with them!"
Tanya ten Broeke, DVM
"This book is the "What to expect while expecting" book for cat parents! It accumulates all the practical stuff I have gathered over 20 years of practice that I wish I could teach my clients in a short annual exam. I love that it addresses not just medical but behavioral advice to make your life with your cat the best it can be."
Amie Balandovich, DVM
"101 Essential Tips" has been such a helpful addition to our puppy packs. This informative book packs so much knowledge into an easy to read format. New puppy parents are ripe for information and yet can't always process all they are hearing, so giving them a book that they can browse at home allows them to take in the information at their own rate. I love having a resource written by an experienced emergency vet that says everything I want to say, and the little stories sprinkled throughout really bring the lessons home."
Kristin Sulis, DVM
"One of my goals as a veterinary behaviorist is to provide education for pet owners about common problems such as inappropriate elimination or scratching, problems that may otherwise lead to surrender or euthanasia. This book does a fantastic job of addressing these behavior patterns in a fun and entertaining way, and will go a long way toward keeping cats in their homes for many years to come!!!"
Chris Pachel, DVM, DACVB, CABC
The Importance of Client Education to Your Practice
The 2011 Bayer Veterinary Care & Usage study uncovered several concerning changes and problems within the veterinary profession. Chief among them was the decline in pet owner vet visits.
While there are multiple contributing factors, the lack of pet-owner perception of the value and benefits of veterinary visits plays a large role. Fortunately, client education can play a large role in helping to reverse the trend, as highlighted in this excerpt (emphasis added) and chart, both from an article in Veterinary Economics (May 01/11):
"On a positive note, survey participants indicated that education can make a difference in the care they provide their pets. A large percentage of dog and cat owners said they would take their pet to the veterinarian more often if they really believed the pet needed exams more often, if it would help their pet live longer, and if they knew they could prevent problems and expensive treatment later."
Ready to Buy?
Books are pre-discounted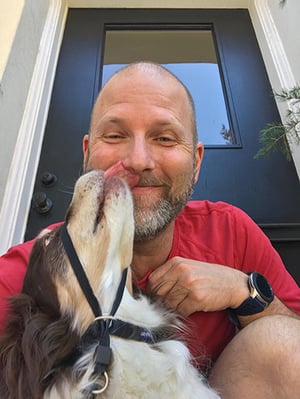 About the Author
Jason Nicholas is a veterinarian based in Portland, Oregon. He's a 2004 honors graduate of The Royal Veterinary College in London, England and a 2007 graduate of the internship program at The Animal Medical Center in New York City.
After seeing how difficult and time-consuming it can be to deliver all of the awareness and advice clients truly need (and deserve) to best take care of their pets, and knowing how critical this information is both to patient care and practice growth, he knew that the profession needed a better — and easier — way to deliver client education. He also knew it needed to be both reliable and non-competitive. He wrote the 101 Essential Tips books to help veterinary professionals and their clients.