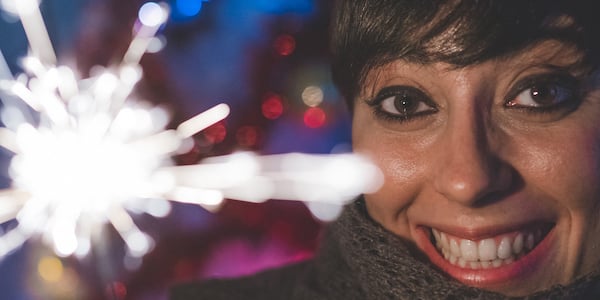 Yes, it's that time again, where we look at the past 365 days and tell ourselves that the next 365 are going to be different!
As we ring in the new year, the holiday tradition of making resolutions is as old as Babylon itself.
And like many of us here at Preventive Vet, you may be planning on going to the gym more, be kinder, more motivated, lose weight, quit one of your vices (only one?) — but it's important not to forget our four-legged friends. It's a great opportunity to make one or more resolutions for you and your pet.
So, we've jotted down a few that unfortunately get forgotten (even by us sometimes) or are just plain time consuming. But remember — this year is going to be different!
Get (or Keep) Your Pet at a Healthy Weight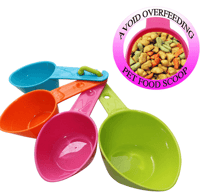 Let's face it — we've all been guilty of just pouring a heap of dry kibble into our pet's bowl and repeating the process every time it looks low. Unfortunately, this indifferent approach to nutrition can lead to obesity. So much in fact, that rates across the U.S. (and in many other parts of the world) are skyrocketing – 58% of cats and 54% of dogs, according to one study. Hopefully, your pet's not one of them.
One way to combat the extra pounds on your pet is to portion out their food using measuring cups at meal times and making sure to not overdo it with the training treats. Consider substituting half of the treats in your training pouch with a portion of your pet's breakfast or dinner, or using low-calorie substitutes such as carrots, peas, or green beans.
Or you can make feeding even more precise, without spending much more money, by getting a small kitchen scale to weigh the amount of food you're feeding your pets (recommendations based on grams are also frequently given on the back of pet food bags). And always make sure you consult your vet when you take your pet in for their annual exam, so that they get an accurate account of your pet's eating habits. This will allow your vet to provide you with a nutritional plan moving forward.
For more information and tips to keep your pet slim and sleek, check out these related articles:
Connect with Your Pet More Often with Grooming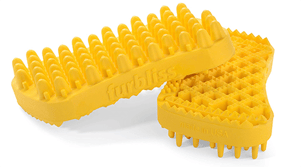 Whether you have a cat or dog, a little more grooming love never hurt! This is especially important for dogs and cats with longer coats that have been and can get matted. Not only is it satisfying, but combs like the Furbliss can increase blood flow and improve your pet's coat and skin health.
It also give you an opportunity to strengthen your bond and allows you to spot anything unusual. Regular brushing allows you to identify skin conditions such as ticks, fleas, dry skin, and even (potentially-concerning) lumps and bumps.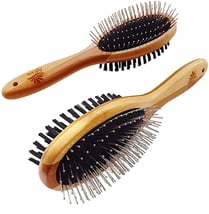 Also, spending that time grooming your pet can uncover problems your pet may be having with their nails, ears, eyes and teeth. Early discovery of these issues might prevent the problem from becoming serious.
Brushes have come a long way, available as more ergonomic tools to even gloves people can wear. Your classic styles such as this double-sided brush are made with highly sustainable material and also one of the most recommended brushes by veterinarians.
For more information and tips to keep your pet looking their best, check out these related articles:
Begin Brushing Your Pet's Teeth
The best laid plans, right? Animals are no different than their humans. Proper care of our pet's teeth help prevent a myriad of health issues. Unfortunately, (and for a variety of reasons) many pet owners do not brush their pet's teeth.
It's recommended that brushing your pet's teeth two to three times a week, as well as a yearly professional cleaning, can prevent serious dental disease. However, if your pet's gums are already red and sore, refrain from brushing their teeth at home and have them professionally cleaned under anesthesia. Otherwise, you will increase the pain the pet is already experiencing and potentially create a negative experience with brushing. You also run the risk of getting bit or scratched!
For most of us, the thought of putting on a cat or dog finger-fitted toothbrush or just using a typical pet toothbrush, seems like it will end in either getting bit or scratched with very little success. It's true that the earlier you start in their development, you will probably find much more success.
The older they are when you start may prove challenging, but with consistency it will be worth your while. If you find that your pet does not adjust well to home cleanings, it's still important to have your pet's teeth checked and cleaned annually at your veterinarian's office. Check out this great instructional video by Dr. Uri Burstyn in cleaning your cat's teeth at home.
For more information and tips to avoid dental disease, check out these related articles:
Be a Foster for a Local Rescue or Shelter
What better way to make a profound impact in a dog or cat's life. While quite a commitment, the satisfaction that fosters feel in their contribution is incredible. Fostering plays an important role in helping animals with no place to call home. There are a number of shelters and rescues that need good fosters.
A great example of how fostering saves lives — Austin was able to become a 'no kill' city with the Austin Pets Alive program, which focused on building a strong foster program as part of an innovative initiative to save animals most at-risk of euthanasia.
Their goal is to extend 'no kill' throughout Texas and beyond, by looking at the unsolvable problems and finding real solutions. Sounds like a pretty great place to volunteer. Maybe you can take their Austin Pets Alive's vision and help a rescue or shelter in your area provide innovative solutions to their specific setbacks!
If you become a foster for any rescue or shelter, your participation brings down the number of pets euthanized each year. It assists in the adoption process, and ultimately helps free space at adoption centers for other animals in need. However, if being a foster parent to a pet is too much of a commitment for your lifestyle, there is another option ...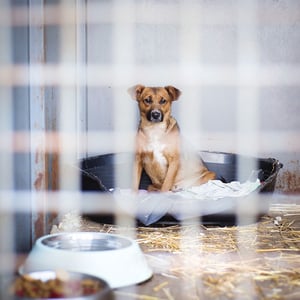 Volunteer at Your Local Shelter
While this is also a commitment of time, it's not just the animal that benefits from your participation, it's highly beneficial to YOUR overall health! It's been scientifically proven that exposure to animals improves our stress levels and blood pressure. It's unfortunate (but true) that shelters and rescues rely solely on the generosity of others with either their time and/or money. Shelters look to volunteers, such as yourself, to socialize the animals, spend time with them, walk them, and even help clean their cages or feed them. However, volunteering at a shelter gives you more options as far as what you can do! Plus, there are things you can do as a volunteer outside of committing to a few hours at the shelter, such as fundraising, social media management, or being a board member. Take something you already enjoy doing and apply it to helping out animals in need. What better way to make an impact than on the lives of the animals, the shelter or rescue in which you're volunteering and in the community, as a whole!
Incorporate More Play Time with Your Pet
Whether you have a cat or a dog, play is important to helping keep your pet (and yourself!) healthy and happy. Even just ten to fifteen minutes a day of playing fetch or using a feather wand, can help prevent behavior problems that are the result of boredom. Also, regular exercise will help your pet maintain a healthy weight. And most importantly, playing with your pet is a great way to interact and strengthen the bond between both of you.
For more information on making play time fun and safe for everyone, check out these related articles:
Get Pet Insurance
Pet insurance can be an invaluable way to take the financial stress out of many emergency situations and medical decisions. No one wants to make the most important decision with their pet's health under the stress of financial duress!
That's the peace-of-mind that pet insurance provides. There are a number of good companies that exist giving policy holders the opportunity to tailor make their coverage, so it's specific for their pet's needs.
More than 80 million households in the U.S. have a pet and yet only two percent of pet owners have pet insurance. If you still aren't sold about the value in pet insurance, check out our article on "Is Pet Insurance Worth it".
Enrich Your Pet's Environment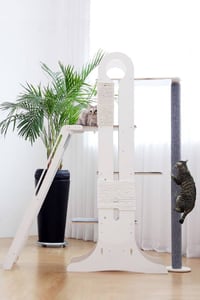 Mental stimulation and enrichment is vital for both cats and dogs. It helps improve their overall health and can be beneficial in addressing behavioral issues or potential problems.
Be creative in providing enrichment, while maintaining safety and not taking unnecessary risks. For cat owners a quality tower can be a "must-have" piece of furniture in the home and if you don't have a Kong yet for your dog - get one! While it's not a one-size-fits-all strategy, it's important to figure out what works best for your pet's unique personality, and expanding on that. The result is a happy, well-rounded, mentally and physically stimulated animal that will be a good housemate for years to come.
We've got lots of ideas and tips for enrichment in these related articles:
Do you have a New Year's Resolution for you and your pet? We'd love to hear it — share with us in the comments below!