Want to order more books? Visit our store.

What's In Your Puppy and Kitten Packs?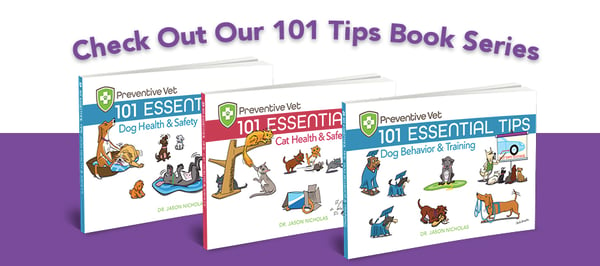 The education that you provide to your clients on their first puppy/kitten visit will help you develop a trusted and long lasting relationship with them. Unfortunately, you don't have all day to share with them everything that you know — that they need to know. And brochures and photocopied handouts just don't cut it for today's pet owner ... and now they don't have to!
"These books are a great educational tool that allows clients to have a valid informational piece in their hands when they walk out the door. Hopefully it avoids some of the Dr. Google searches that misinform clients. This helps my staff and myself be more efficient in exam rooms without spending hours overwhelming new pet owners with information! I love the easy to understand format and my clients do too!"
— Tammy Stevenson, DVM

"This easy and fun to read book is perfect for our new puppy owners. It is the centerpiece of our puppy information packet. The clients love the comprehensive nature of this book and easy to read format. There are plenty of things in this book that I would never have never thought to review with owners. Now I don't have to! Dr. Nicholas has done it for me."
— Jon Perchick, DVM
Our 101 Essential Tips client education book series helps your team easily provide reliable, bond-building awareness to your clients. And our veterinary practice discounts (up to 60% off) will help you do it affordably. Want to see and learn more?
Fill out the form below to confirm that you're with a veterinary practice. We'll then "open the gates" and let you inside to explore and learn more.