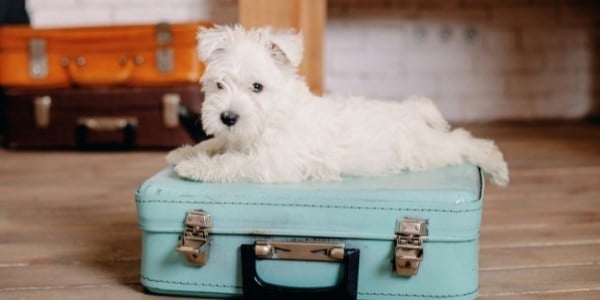 Going on Vacation and Leaving Your Pet Behind?
Even though it can be stressful to prepare for travel, many of us seek to travel for enjoyment, inspiration, change of environment, etc.
Since our pets are an important part of our lives, we want to include them in our adventures. Unfortunately, doing so isn't always practical or possible.
This adds one additional level of stress because we must leave our beloved pets in the care of a pet sitter, family, or friends.
Why do we stress when we travel without our pets? One of the main reasons — besides we will miss them — is that they may need medical care while we are away. Why is it our pets seem to need medical care when we're not home?
Well, just like we are stressing about them, our pets are often stressing about us. All that stress can aggravate pre-existing health issues that may have been present prior to us leaving, and stress on its own can have a negative impact on a perfectly healthy pet.
And as life happens, so do accidents.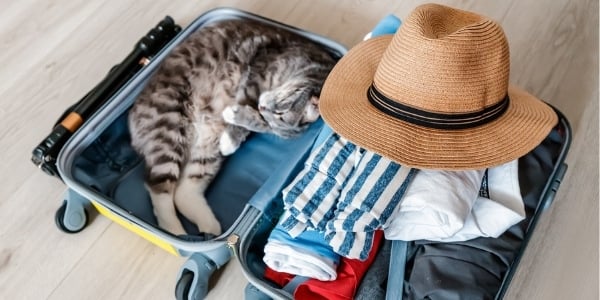 Why Leave a Treatment Authorization Form for Veterinary Care?
A treatment authorization form (download below) helps to ensure that your pets will get the care they need if an illness or emergency occurs during your time apart from them.
It also helps to ensure that the veterinary team caring for your pet during such events will have all of the important information necessary to best care for them.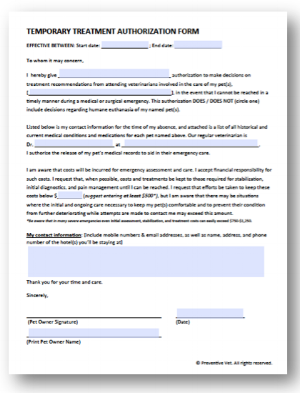 Information like your pet's:
Age, weight, reproductive status, & defining characteristics (color and special markings)
Past medical history
Known allergies
Current medications and supplements, etc.
The information provided in a temporary Treatment Authorization and Pet Medical History form can be extremely important to the veterinarian when treating a pet in an emergency situation when you or your regular veterinarian cannot be reached. And it's a great help for your pet's sitter, too!
To make life easier for you — we've put together a free temporary Treatment Authorization and Pet Medical History form for you to download, fill out, and print.
How to Pay for Your Pet's Medical Treatment In Your Absence
It's also a good idea if you know that it'll be very difficult for you to be reached that you also leave behind your credit card information or a blank check for your pet sitter (or with a trusted neighbor or friend). Treatment in most veterinary facilities, especially emergency hospitals, can not commence until a downpayment is provided.
Not every pet sitter is able to or comfortable with paying for medical expenses upfront. This is a conversation to have with them ahead of time. The allowance that they're authorized to spend is dictated by you in the form.
If you're traveling or unable to make decisions for your pet due to your health, some veterinary practices offer the option of keeping your card number on file and with an authorization form on hand. This enables your pet sitter to authorize treatment up to a certain amount on your behalf. Alternatively, you can leave your credit card details with a trusted family member who can then provide payment information and authorization in your absence. It is essential to plan for such situations, and while it will (hopefully) be unlikely to happen, it's best to be prepared. Read more or listen to our podcast on emergency and estate planning for your pet.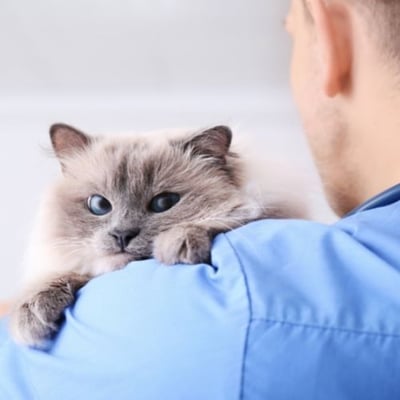 It's understandable that most people just don't know or think about the importance of such information and authorization. You just don't think about these things until a problem happens when you're away.
As a veterinarian, I have seen the difficulties caused by pet owners not leaving medical and payment authorization. Time zones, time of day, being in the air, or at sea; all of these scenarios can cause delays in your pet's care, as sometimes critical decisions need to be made promptly. Appointing someone to make these decisions is critical.
Download the authorization form below and provide completed forms to your veterinarian and pet guardian or whomever you are designating to make veterinary treatment decisions for your pets in your absence.
Veterinary Treatment Authorization Form
We all hope critical medical decisions don't have to be made, especially while we're away, but this form provides a little peace of mind in case something should happen.
Some Things You Can Do Ahead of Your Trip in Order to Lessen Your Stress
Be sure to book your pet sitter early, and have them meet your pet in advance. This is a good time to go over the specifics of their care.


Prepare detailed instructions about feeding (amounts, frequency, food intolerances, etc.), water intake, walking, enrichment, and play.


Have all medications and supplements clearly labeled with instructions (dose, time of day, etc.). Give your sitter tips on the best way to administer the medications.


Pet-proof your home, or if they're staying at the sitter's home, run through what rooms they'll have access to and discuss appropriate pet-proofing requirements (i.e., if you have a counter surfer)


Prepare treatment authorization forms for each of your pets. (More on this below.)


When your pet's sitter comes over prior to your departure, go over all instructions, including the treatment authorization form.


Give copies of the form to your pet's veterinarian, pet's sitter, and carry a copy with you. It also doesn't hurt to leave an extra copy with your other instruction sheets.


If possible, have your pet evaluated by your veterinarian prior to going away, especially if you have concerns about their health. This is a good time to discuss with them the treatment authorization form.


Follow the tips below to help your pet with their stress while you're away.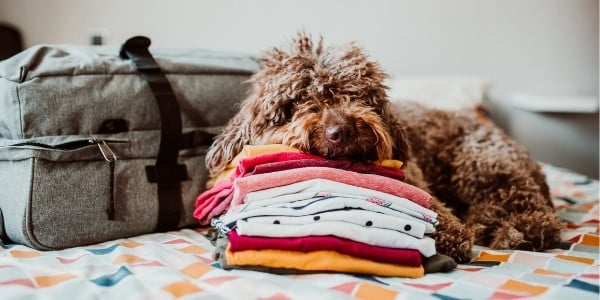 How to Help Ease Your Pet's Stress While You Are Away
Since stress may play a role in pets needing medical care, managing it can ease not only your pet's stress but also yours. Here are some options to help your pet cope with the changes in the environment and with your absence.
Plug-in diffusers that release calming pheromones, such as Adaptil for dogs or Feliway for cats, a few days before leaving.


Provide calming treats such as VetriScience Composure treats or Vetoquinol Zylkene.


At least two weeks prior to your trip away, start giving your pet CBD/hemp oil. I use this hemp oil from Pet Standards and noticed that it helps my dog settle. Ensure that any CBD oil you use is free of THC, as this compound is toxic to pets.


A healthier gastrointestinal tract supports your pet's immune system. It helps them handle stress better, so you can put them on a quality probiotic at least 2 weeks before you leave.

For dogs, provide calming sounds and music for when they are alone.


Leave an item such as a shirt or stuffed bed with your scent on it.


If your pet will be staying outside their own home, make sure to pack some of their favorite items and toys.


Do as many "mini" visits with the sitter in their home before you leave your pet there for a longer period of time. This can help them acclimate and start building a positive relationship with their sitter.