At home, in the car, or on a hike, you'll want to have a pet first-aid kit for just in case ...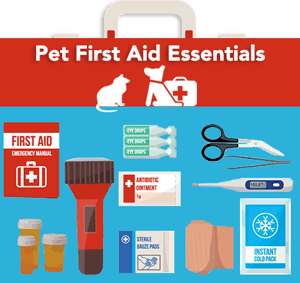 Prepare a first-aid kit for your dog
Prepare a first-aid kit for your cat
Get a shopping list to take to the store with you. Fill out and submit the form on this page and we'll send you an email with links to an interactive mobile shopping list and printable PDF.
---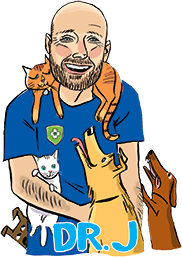 As one of the foremost experts and public speakers on health and safety for dogs and cats, Dr. J travels far and wide to raise awareness about pet illness and emergency prevention.
He created Preventive Vet in 2011 to ensure that pet owners everywhere have reliable information, advice, and the tools they need to best protect their pets and the special bond they share.
We know you love your pets and hope this information will help you keep them happy, healthy, and free from preventable suffering.