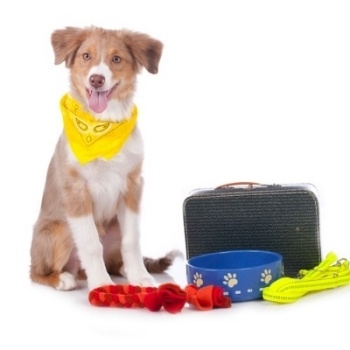 The holiday season often means vacation
And while it's always nice to include your pets in your travel plans, doing so isn't always practical or possible. It's at times like these that more and more people are turning to pet sitters and family/friends to watch and help care for their cats and dogs (and other pets).
When you're away from your pet though – who's authorized to make their medical care decisions on your behalf?


You'll likely think to leave behind instructions regarding feeding, walking, and medicating your pets. But are you aware of the importance of leaving whoever is going to be watching after your pets another very important bit of information, too – authorization for medical care decisions in your absence?
A treatment authorization form helps to ensure that your pets will get the care they need if an illness or emergency occurs during your time apart from them. It also helps to ensure that the veterinary team caring for your pet during such events will have all of the important information necessary to best care for them. Information like your pet's…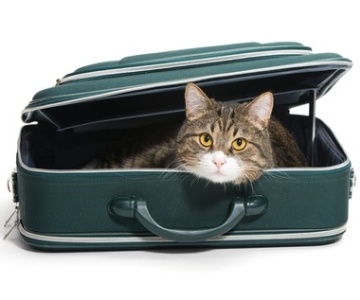 age & reproductive status

past medical history

known allergies

current medications & supplements, etc.


It's understandable that most people just don't know or think about the importance of such information and authorization. These are the things you just don't think about until a problem happens when you're away - unless you work within the veterinary field or as a pet care taker and have seen the difficulties that not leaving such information can cause.
It's common for illnesses and injuries to happen to pets when their people are away – after all, this can be a stressful change for some pets
The information provided in a temporary Treatment Authorization and Pet Medical History form can be extremely important for we vets when treating a pet in an emergency situation when you, the owner, cannot be reached. And it's a great help for your pet sitter, too!
To make life easier for you — we've put together a free temporary Treatment Authorization and Pet Medical History form for you to download, fill out, and print. Be sure to provide these completed forms to your veterinarian and pet sitter, or whomever you are designating to make veterinary treatment authorization decisions for your pets in your absence. We all hope these types of decisions don't have to be made, especially while we're away, but this form provides a little peace-of-mind in case something should happen.
Note that it's also a good idea, if you know that it'll be very difficult for you to be reached, that you also leave behind your credit card information or a blank check for your pet sitter (or with a trusted neighbor or friend). That way they don't have to lay out funds to authorize your pet's treatment, funds that they may well not have.
Click to download the Treatment Authorization & Pet Medical form