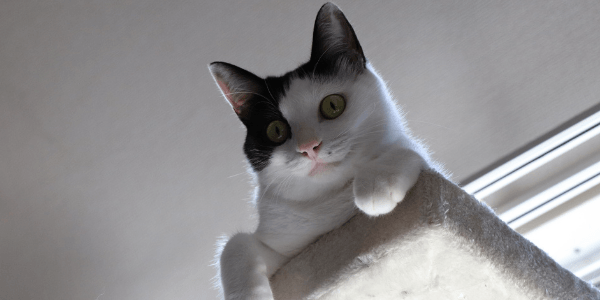 Does your cat have enough litter boxes? Litter boxes are like good friends… you can never have too many of them. Well… maybe you could have too many litter boxes for your taste, but not for your cat's.
There's a litter box rule of thumb: n+1. In the veterinary profession we have a litter box "rule of thumb," it's called the "n+1 rule." And basically what it means is that you should have one more litter box than the number of cats you have.
| | |
| --- | --- |
| # of Cats | # of Litter Boxes |
| 1 | 2 |
| 2 | 3 |
| 3 | 4 |
Why does your cat want more than one litter box?
The important thing for them is choice and accessibility. What it all boils down to is that you would (I'd imagine) prefer to have your cats peeing and pooping in their litter boxes, rather than on your floor, your laundry, or your bed. Right?
Well, although there are several things that could drive a cat away from its litter box — including arthritis, poor litter box upkeep, undesireable litter, bullying amongst cats, and many others — many of them can be prevented or improved with the presence of an appropriate number of litter boxes for your cats to choose from.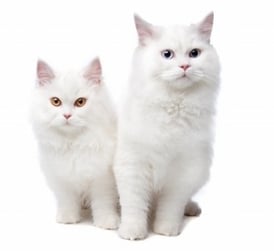 Help ensure that your cat's litter box is set up the best it can be
Have an appropriate number of litter boxes (n+1 rule)
Have a variety of litter box types — covered vs uncovered, tall sides vs low, etc. (See how to choose the best cat litter boxes.)
Provide the largest litter boxes you can find
Ensure that there are litter boxes on each level of the house
Make sure that the litter box locations are well-ventilated
Ensure that the litter boxes aren't in high traffic areas, or in areas where there's a lot of heat, cold, or constant breeze or draft
Make sure your cat(s) like their litter (See how to choose the best litter for your cat

)

Scoop each box every day (or more often even, if you can)
Incorporate these steps and you'll decrease the risks of urinary pain and other problems for your cats, as well as frustration for you. For more information on the importance of litter boxes, please read our Inappropriate Elimination in Cats: Why It Happens And How To Prevent It article. And check out 7 ways to reduce litter box smells (and messes).
Please help us gain more insight into the litter box and feeding habits of cats everywhere by completing and sharing our short feline care survey. Thank you!
Nobody knows your cat like you do – but we'd like to try.
Please take a moment to complete these two very quick surveys
we created to get a much better sense of your cat's experiences.
Each survey is totally anonymous (no personal data is collected),
and takes only a minute or two. This data can really help get potentially
life-saving information to our extended cat families.
If you have a cat please complete this survey:
If your cat has suffered from urethral obstruction:
Thank you so much for your participation.