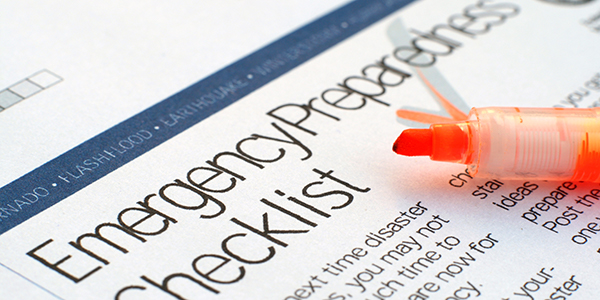 Only one-fifth of the 15,000+ animals stranded by Hurricane Katrina were ever reunited with their owners.
That means that more than 12,000 pets never found their way back home following this devastating storm!
This is the sad reality of natural disasters, but hopefully, this article will inspire you to first develop a plan for your family and do a few important things to make sure your pets are taken care of as well.
It's vital that you not only have an emergency plan but also an emergency kit — for you and your dog or cat. Hopefully, you will never have to use this kit for the pets in your family, but you will feel a lot better knowing that you have what you need, even if you never need it.
As you start working on your emergency plan, ask yourself these three questions:
How do I find my cat or dog if they get lost or run away?
Do I have enough food and supplies for my pets?
Can I take my pets with me to a shelter

, hotel, or friend's house

in the event that I need to evacuate because of a disaster?
The following tips will help you get started with your pet emergency plan so you can keep your pets as safe as possible in a disaster.
1. Microchip & ID Tag Your Pets
Let's be honest; disasters by nature are chaotic, so the possibility that your cat or dog gets loose and takes off in fear and confusion is high. That's why preparing information on how to find YOU when someone finds your lost cat or dog is so important.
Microchipping your pets is a quick, simple, and inexpensive way to make it easy for someone to track you down. All cats and dogs should be microchipped. And once chipped, be sure to register the chip and keep your contact information up to date.
You should combine a microchip with an ID tag and collar. Preferably, choose a tag that lays flat against the collar to prevent it from getting caught, thereby reducing the chance of strangulation. You might also purchase a break-away collar for your cat (a microchip will be an invaluable backup in case your pet's collar falls off). And again, make sure the tag contains your most current contact information.
The QR-code-enabled tags by PetHub are great to have on your pets in the event of a disaster, as you can easily log in anytime to update your contact information and any other parts of your pet's profile that someone will see when they find and scan your pet. PetHub even has a QR-code-enabled lay-flat collar option!
And a reminder – having a picture of your pet is important. If you're like most pet parents, you probably have a plethora of pictures on your phone. Just make sure they are current. Dog owners that give different cuts to their pups throughout the year should have a picture of their pooch in every cut because you never know when a disaster may strike.
2. Stock Up on Emergency Pet Supplies
If you have an emergency or disaster plan for your family, part of that plan likely includes spare food and water. If you haven't included your pets in that plan, you should do that now — you really don't want to be sharing your food with your pets. Not only will that quickly deplete your stores, but it's also much more likely to upset your pet's stomach and cause vomiting and/or diarrhea that can be particularly bad during a natural disaster!
Food
Ideally, set aside 1–2 weeks worth of canned food for each of your pets. Canned food will keep longer than other forms. Just remember the can opener. Although, as the video below shows, there are ways around a can opener. Canned food is easier to digest, provides some much-needed (especially in a natural disaster) hydration for your pets, and can even prevent such health problems as an urethral obstruction. If you want to stick with your pet's regular dry food, you can always vacuum seal an emergency stash. Just be sure to rotate out the food depending on your storage method so your emergency supply is always fresh if and when you need it.
How to Store Food
Canned food, if unopened, will stay fresh for 2–5 years. Dry food can last for about a year in the bag but will only keep for a few weeks after the bag is opened. Keep your food stored in a cool, dry place where the temperature won't rise above 100°F (38°C) or fall below 50°F (10°C). If you want to set aside dry food, keep a vacuum-sealed bag on-hand and rotate out the food every 1–2 months to keep it fresh for when you need it.
Vacuum Sealers to Preserve Food Longer
Water
Food is important, but water is vital. A natural disaster such as a hurricane, flood, or earthquake can easily knock out public utility lines, leaving you without water for days or even weeks. Water not only takes up a fair amount of space, but it's heavy as well, especially when you're talking about enough clean water to last several weeks. It's always good to have a backup supply of water in jugs or bottles.
It's even better to also have a filter or water-treatment solution so you can provide clean drinking water for your dog or cat. Filtration systems are preferable, but water purification tablets are handy in a pinch. So it's best to have both. Here are some of our favorite options. Just remember that in the case of an evacuation situation, you should have a collapsible bowl packed.
Water Purification Tablets
Filtration Systems:
Medications
Store an extra 2–3 weeks worth of any medications your pet needs for a chronic condition. Ask your vet about picking up an emergency supply, and be sure to switch out the emergency medications before they expire.


Keep medications in sealable plastic bags or a waterproof case.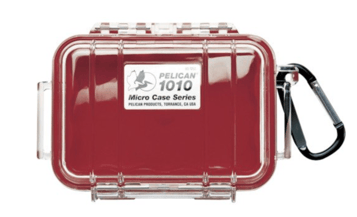 First-Aid Kit
For more information about building a pet first-aid kit, check out our complete guide, shopping list, and direct links to some of our recommended brands and products.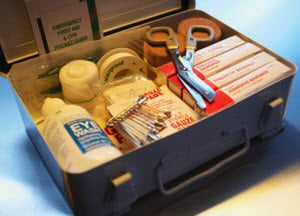 Putting together a smaller, "travel" first-aid kit: So you can have a first-aid kit ready during an emergency, we have indicated items that can be included in a smaller, secondary emergency kit for your car. Just look for the 🚗 icon.
Restraint
Include extra leashes and harnesses. If you don't have one already, a crate or carrier is a great way to transport pets without having to worry that they might get loose or run away. To learn how to properly crate train your dog or cat so they're not afraid of it, read "Everything You Need to Know About Crate Training Your Puppy or Adult Dog" and "Tips to make a carrier a cat-friendly place."
PRO TIP: In a pinch, a pillowcase can make a good (temporary) carrier for a cat.
Extra leash (a slip leash is great and easy to pack)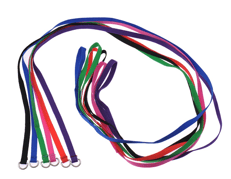 Potty Supplies
In an emergency, your dog or cat will still need to "go" even if you can't take them outside or give them access to their regular litter boxes.
For Dogs: Stock up on poop bags — there are scented options to mask the smell. You should also pick up some absorbent potty pads so your dog has a place to urinate if you can't go outside. (In addition to the following items, set aside a box of large, heavy-duty garbage bags to collect your dog's or cat's waste so you don't end up with an open pile of used poop bags and potty pads.)
For Cats: Set aside extra litter boxes and enough litter for your cat or cats to have clean boxes for 2–3 weeks. Use a travel litter box or disposable litter boxes.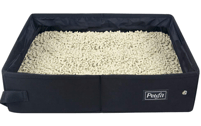 Storage Tub/Bag
What Type? Either a waterproof backpack; a duffel bag; or a large, sealable plastic tub.
Which is Best? If you need to hunker down in your home, a plastic tub might be easiest to store. However, for an evacuation, a backpack or duffel will make for easier transport. In either case, choose a waterproof option to protect your emergency pet supplies from floodwaters, rain, etc. For a backpack, make sure it's not only waterproof, but has compartments to easily section off different items and (preferably) has webbing on the outside or some other way to hang extra items — like water bottles, "dry bags," a flashlight, and even a poo bag holder.
Larger Dry Bags:
Smaller Dry Bags: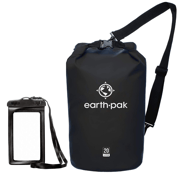 Carabiners and D-Rings for Hanging
TIP: Take a photo of your emergency kit and where it's stored in case you need to instruct a family member or neighbor on what to look for and where to find it in the event of an evacuation.
Label the Crate or Carrier: Get a sticker or label for your crate/carrier and include your pet's name, your name, and how to find you. Also, include any important medical information for your dog or cat. Again — if you haven't yet, make sure your dog's or cat's ID tags are up to date.


3. Locate a Pet-Friendly Shelter
Unfortunately, many emergency shelters will not accept animals. However, with a little research, you may be able to identify several places where you can take your pet in case you are ever displaced from your home. Go Pet Friendly, for example, allows you to search for pet-friendly hotels and motels in your area. Identifying a few options will help ensure that you have a safe place for you and your pets.
You can also check with your local county emergency preparedness center or organization to see if they have pet-friendly shelters. These organizations are easy to find online by searching for the group or agency in your county or contacting the county directly. (For example, try searching the terms "office of emergency management" plus your county.)
Additional Resources
Of course, there are many things to be mindful of when creating a disaster preparedness plan for your pets. To find even more information, tips, and guides on how to keep your pets safe in an emergency, download "Emergency & Disaster Preparedness for Your Pets." You can find more help at ready.gov and by checking out our article on how to easily put together a pet first aid kit.