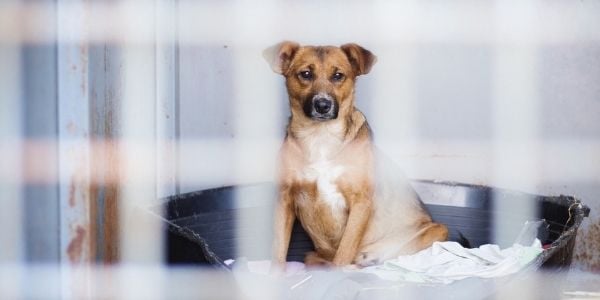 Microchips Reunite Families – But They Need Your Help
You've taken the important step of having your pets microchipped, or they came already "chipped" from your local shelter... awesome!
But did you ever register their microchip? And do you know if your registration contact information is up-to-date in the registry?
Having your pets (including indoor-only cats) microchipped is a super important first step in increasing your chances that you'll be reunited with them should they run away, get lost, be stolen, or otherwise disappear in the blink of an eye from your life. Ever mistakenly leave a door open?
While having the microchip implanted is a super important step, it's not the only one. It's equally as important that you (1) register your contact information in one (or multiple) of the pet microchip registries listed below and (2) check regularly to ensure that your contact information is always up-to-date in case the worst happens.
So, if you never registered your pet's microchip or if you're unsure if you did or whether or not your contact information is up-to-date, please read on. Your pet's safety, as well as your peace of mind, depends on it. As do your local shelters and animal control! After all, properly registered and microchipped pets make their lives SOOOOOO much easier and help to keep the shelters less full.
How to Check and Update Your Pet's Microchip Information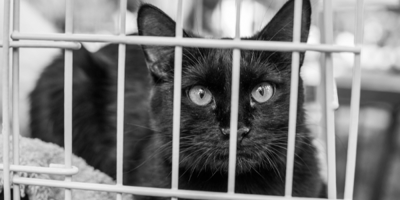 Checking & updating your contact info for your pet's registered microchip is a simple 3-step process (as outlined below). You'll want to bookmark this page in case you ever move or change your email address or phone number, as these are all situations where you'll want to update your contact information associated with your pet's microchip in the registry.
You'll also want to refer to this info and check your contact info should your pet ever go missing, as we discuss in our Tips For Finding Lost Pets article.
Again, the importance of regularly checking and updating your pet's microchip registry information cannot be overstated. A great many microchipped pets wind up in shelters and never make it back home to be reunited with their people after getting lost solely because nobody can track down and get in touch with the owners due to unregistered or out-of-date contact information!
So, without further ado, here are the three steps for checking and updating your contact information with your pet's microchip registry...
Step 1: Get Your Pet's Microchip NUMBER
Don't have their microchip number handy? Call your vet's office, they may well have it in their records OR bring your pet into your vet's office, animal shelter, or animal control to have them scanned (there shouldn't be any charge for this). And hopefully, they're using a "universal scanner," as not all microchips work on the same frequency.
Step 2: Ge Your Pet's Microchip TYPE/BRAND
Can't recall the type/brand? Lost the original paperwork? You can call your vet's office or the shelter/rescue where you adopted your pet, they may well have it in their records. But it's even easier and faster to look up your pet's microchip number on the AAHA Universal Pet Microchip Lookup site — you plug in the number, and the site will tell you if and with which registry the chip is registered (example below) when it was last updated and provide the necessary information about how to get in touch to check and update your contact information.

Step 3: Check & Update Your Contact Information With The Registry
Now that you have your pet's microchip number and the name and contact info of the registry, call them or go onto their website to update your contact info.

And there you have it, three quick and easy steps to help ensure that your pets can find their way home should they ever wander off. I hope you never have the need to rely on a microchip. But if you do, you'll be glad that it's there and that your contact information is registered and up-to-date! And, should you ever lose a pet, here's some info and tips that will help you get them home safe.
Pet's Microchip Not Yet Registered?
Registering your pet's microchip isn't just important, it's also quick and easy. All you need is their microchip number and an internet-connected phone or computer (or a pen)!
Don't know your pet's microchip number? See "Step 1" in the "Checking & Updating Microchip Info" section above. Now is the best time to register your pet's microchip. Below is a list of several of the pet microchip registries and programs for you to choose from. To be safest, we recommend that you register your pet's microchip both with the manufacturer's registry and with the 24PetWatch registry.
24PetWatch: It is free to register your pet at this registry but you can also upgrade to a paid option.


HomeAgain — Your pet does not need to have a HomeAgain brand microchip to register them in their pet recovery database
Note that some registries are "universal" (can register any brand of microchip), while others are limited only to their brand of microchip.

Also, some registries charge both to register and do updates or transfers, while others charge for some of these steps but not all, and some are completely free.
Are your pets' microchips registered? Where did you register? Have you ever had to use your pet's microchip? Feel free to share your pet microchip and ID-related stories and advice in the comments section below.