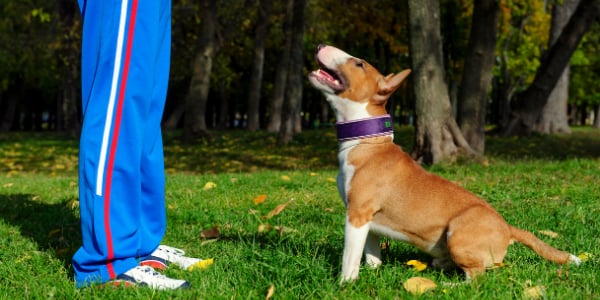 When starting to train your puppy or new dog, there are many small moments in your daily routine where you can practice their basic manners. The reinforcement you use does not always have to be food treats — food is great and easy to use, but think about switching it up every so often. You can use toys and play, or even real-life rewards!
Dog Training Ideas: Sessions in 5 Minutes or Less
There are so many benefits to training, and it doesn't have to be a long, formal session. Get creative and have fun!