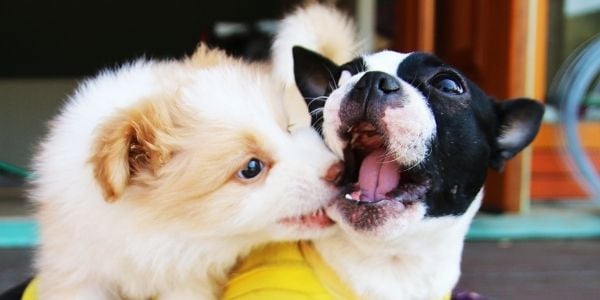 Bringing a dog into your life often means that trips out of town can become a little more complicated.
Sometimes you can't bring your dog with you, sometimes you don't want to bring them with you, and some dogs simply don't want to go with you — at least not all the time.
Where do you leave your dog when you're away? This is usually a tough question, especially if you can't find someone you know who has the time (or experience) to care for your pet.
On the other hand, Internet pet sitting services have made it easier than ever to find a sitter, but not all sitters are created equal. And many people prefer to board their dogs at their vet or with another reputable facility.
The possibilities are seemingly endless, and it can be overwhelming when all you want to do is be on your way knowing your dog is safe and happy. Before we get into the finer details, here are some quick tips that can help you narrow your search for a boarding facility or pet sitter:
Ask your vet: There's a good chance your vet or another team member at their hospital knows of a good boarding facility or dog sitter in your area. Some vet practices have their own boarding facilities and, if you'd prefer to keep your pup at home, many vet nurses do pet-sitting on the side. Also, they may know of other good options based on recommendations from other clients. Always worth an ask.


Ask friends and family: What do your friends or local family members do with their dogs when they're away? Someone else's experience doesn't always mean it's a good fit for your dog, but these recommendations can be a good place to start.
Boarding vs. Dog Sitters
Which option is best for you and your dog? It really depends on your preferences, your dog's personality and needs, and your budget. A pet sitter might only charge between $10 and $20 per day to check in on your dog a few times per day, while a live-in pet sitter (aka home boarding) or boarding facility could easily run you $50 per day. (Of course, that extra money means more services will be available for your dog.) More importantly, your dog will probably be better suited to one option more than the other. Though every boarding and pet-sitting situation and setup is different, here are a few "generalizations" to start to figure out what type of accommodations might work best for your pup(s).
Dogs That Might Be Better Suited to Boarding
Get along well with other dogs and people
Well-socialized and unafraid of meeting new dogs and people
Not prone to separation anxiety
Comfortable with new environments
Up-to-date on vaccines and have a healthy immune system
Dogs That Might Be Better Suited to Pet Sitters
Aggressive toward other dogs, or people they don't know
Timid or scared around lots of unfamiliar people
Prone to separation anxiety
Not comfortable with new environments
Not up-to-date on vaccines (e.g., a young puppy or dog that's unable to get vaccines due to a medical condition) or have a compromised immune system (either hereditary or brought on by disorders like cancer, viral infections, or other conditions)


There are also things you need to consider about the specific services of your boarding facility. For example, if your dog requires medical care, it might be best to board them at your veterinarian's facilities. Also, some boarding facilities are staffed 24/7, which could be desirable for dogs with certain medical conditions or those that are prone to getting into trouble (eating their bed, getting a paw caught in their kennel, etc.). Check the suggested questions below to see what you should be asking your boarding facility.
Whether you decide to place your dog in a boarding facility or leave them with a sitter, book well in advance. You'll need enough time to check out the facility, staff, etc. And both options can book up quickly during holidays. It's usually best to give yourself at least 2–3 months before a planned trip.
Does Accreditation or Membership Mean Anything for Dog Sitting?
It's always nice if your pet sitter lists membership with such organizations as the National Association of Professional Pet Sitters or Pet Sitters International, but it might not mean much. The same can be said for boarding facilities that tout membership to national and international organizations.
There is a significant difference between a membership and accreditation/certification. For example, a private pet sitter can become a member of some organizations as long as they pay membership fees and meet an age requirement. Membership might grant them access to a broader group of other pet sitters as well as tips on running a pet-sitting business. In other words, a membership might benefit the pet sitter, not necessarily your pet.
Accreditation and certification, on the other hand, mean a member was provided with some form of training. This training could take the form of online courses and videos or hands-on training and testing.
So don't be too easily dazzled simply by a membership or certification certificate. Whoever you choose to watch your pup(s), regardless of their memberships or affiliations to national organizations, make sure they can give satisfactory answers to questions about their qualifications.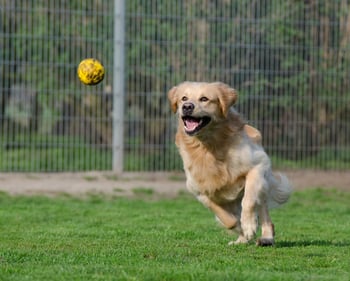 Questions You Should Ask a Boarding Facility:
Will they allow you to inspect the dog housing areas and is the facility clean? Does it smell good?


Are the dogs' living spaces large enough with bedding and adequate food and water?


Are they insured, bonded?


How do they handle logistics and payments for emergency veterinary services?


Is there enough staff to handle the number of dogs?

A good rule of thumb is at least one staff member for every 10–15 dogs.



Is there always at least one staff member on-site? What about overnight?


What training do staff receive?


What services do they provide?


Do they have an in-house veterinarian, on-call veterinarian, a relationship with a local veterinarian (or veterinarians)?

Do they work with your specific veterinarian?



How are dogs matched with other dogs in the common spaces (size, temperament, age)?

Or do they put all dogs in the same place regardless of individual characteristics?



How are dogs exercised (in a fenced-in outdoor or indoor area, and/or individual leash walks)?


Is the indoor space temperature-controlled (heating and AC)?


What type of food will your dog be fed, how much, and how often? Can you use your dog's own food?


How do they handle regular medications your dog might need?


Do they have an emergency evacuation plan that you can review?


What is their vaccination policy and requirements of the dogs that board there?


Will you receive regular photos, videos, live video streams, or other ways to check on your dog?


What questions are they asking about you and your dog? A good boarding facility should be as careful in screening you and your dog as you are of them, asking about your dog's medical history, vaccinations, and personality in order to best place them in the facility.
Questions You Should Ask a Pet Sitter:
What training has the sitter completed?


Do they know animal CPR?


Can they provide proof of commercial liability insurance?


Do they have a plan in place to bring your dog to a veterinarian if there is an accident or other emergency?


How will they transport your dog? Do they have a harness or other restraint (such as a carrier) available for car trips? Or will they use yours?


What services do they provide and what services will they not provide (basic grooming, walking, etc.)?


How many other pets live in the house your dog will be staying in, and/or how many do they pet sit at one time?


If your dog needs regular medications, are they willing to and capable of giving them correctly and on the required schedule?


How will they handle payment for emergency veterinary services?


Will they send regular photos, video, or other updates to show that your dog is OK?


Can they provide references from other clients?


Do they have a fee and services contract?


What questions are they asking about you and your dog? A good dog sitter should be as careful in screening you and your dog as you are of them.
Pay a Visit and Put It in Writing
Before you settle on a boarding facility or sitter, visit the facility or meet with the sitter at your home or theirs, if your dog is staying with them. It should be a red flag if a pet sitter doesn't ask to meet with your dog before taking them on as a client. Likewise, if a dog boarding facility won't allow or is reluctant to let you inspect the kennel area, this should be a warning sign.
If they pass that "sniff test," and answer your questions satisfactorily, then it looks like you've found your dog's accommodation. Now it's always good to put things in writing so there's a hardcopy set of instructions about caring for your dog. Include such information as your dog's feeding, medication, play, and walking needs.
How Will Your Dog Be Medically Cared For In Your Absence?
Speaking of putting things in writing, wherever your dog will be staying in your absence, be sure to include a clear plan for providing your dog medical treatment, should something happen while you're away. By providing a signed treatment authorization form, you can spell out how a surrogate should care for your dog in an emergency — such as how much money they can spend — so no time is wasted in your absence.
Fill out the form below to download our treatment authorization and pet medical history forms and get started with your plan today.