With just 5 minutes of training a day...
Regardless of age, breed, background, and ability – EVERY dog is able to learn new tricks. And just five minutes a day will not only help your pup learn new things, it will improve their mental state, safety, and overall wellbeing.
And, as an added bonus, the time you put in with your dog – even just five minutes each day – can be a lot of fun for both of you.
As with most types of education there are many methods to choose from. For dog training to be most successful and humane make sure to choose a collaborative, positive, and FORCE-FREE methodology. Avoid "dominance theory" methods (i.e. "alpha roll," etc.), aversives (e.g. shock, prong, and pinch collars) and punishments. Instead, work with treats, praise, a clicker, and lots of patience. This way it'll be a lot more successful and enjoyable for you and your dog. There are links to great force-free trainers and their sites at the end of this article.
Five behaviors to work on that'll help your dog stay out of danger


LEAVE IT: Dogs are likely to find anything and everything during their day. Garbage, dead animals, poop, antifreeze, chocolate, whatever. If it's something they should stay clear of – they find it. Work closely with your dog so when they hear "LEAVE IT," they know to put their head up to you, and away from whatever is luring them on the ground.
DROP IT: OK… so they didn't LEAVE IT, and now it's in their mouth. Instead of you reaching in and grabbing whatever horrible thing they've decided had to go in their mouth, a well-practiced "DROP IT" can come in very handy. Opening your dog's mouth to reach in and take what its holding can often result in your dog swallowing the item or you getting bitten. This can also lead to either choking, poisoning, or ingesting something that may have to be taken out at your nearest Animal ER. DROP IT is best practiced with your dog's favorite ball or toy and lots of treat rewards for a job well done.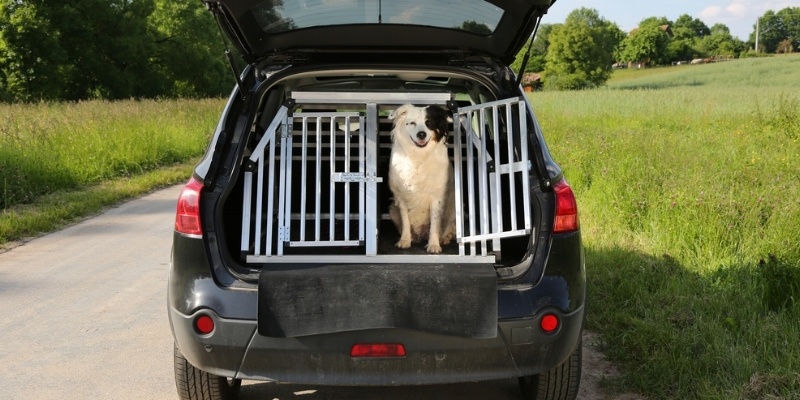 WAIT: This is a very good short-term command to teach your dog discipline. "WAIT" can help capture and keep your dog's focus when you foresee any trouble that can quickly pass on by. Make sure you release your dog from the WAIT command with a congratulatory "OK!" For practice, WAIT is good to use before letting your dog out of the car (even if they're on leash).


STAY: This is a very important longer-term command for when you want them to stay in place, not follow you or move forward. Especially for city dogs, try this command whenever waiting to cross the street. A good healthy "STAY" assures your dog doesn't dart off the curb into traffic. STAY should become part of your daily routine. Again, the best way to release your dog from STAY is with a confident and reassuring "OK!" This video teaches the stay command. It's a bit weirdly shot (IMHO) but it has good information and steps to follow.


COME: Perhaps the most important command in keeping your dog safe and out of danger. Whenever you are physically separated from your dog, and you see any sign of approaching trouble, you'll want your dog to head straight to you – NOT toward the trouble. COME should always be completed with a reward – if not a treat, then at least good loving praise.
Teach your dog to sit
If your dog hasn't mastered SIT yet, here's a video that will help get you started.
Teaching hand signals is not just for deaf dogs
Another great idea is to add hand signals to each of these commands. Hand signals are great for several reasons.
They train your dog to keep their eyes on you – not what's going on all around them.


Sometimes, in situations with lots of noise and commotion, your dog may not be able to hear you correctly. Knowing the proper hand signal for each command helps you communicate through all the audio clutter.


Many dogs lose their hearing at certain parts of their life. Knowing hand signals will give then a leg up on your communication if their hearing ever deteriorates.


Here are a few excellent resources (all short videos) to help get you started on teaching hand signals to your dog.
Hand Signals Are Easy To Teach
Common Pet Training Hand Signals
Life With Deaf Dogs: Amanda's Tips
Don't listen to that old adage, "You can't teach an old dog new tricks." It's just not true. Your dog can keep learning new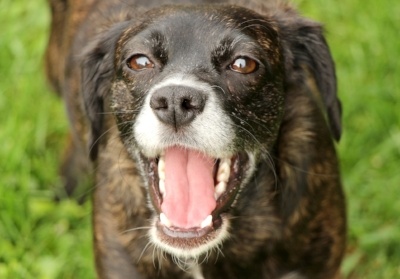 things throughout its entire life. They WANT to keep learning. So keep challenging your dog. Keep rewarding and celebrating their success. It's proven to be beneficial for BOTH you and your pup.
In addition to all the above-mentioned mental and physical benefits to keeping your dog in training throughout its life, training can also keep your dog safe, and less likely to get into trouble.
Here are some great training sites and additional resources:
Dr. Sophia Yin
Karen Pryor
Dr. Ian Dunbar
Zak George (YouTube Channel)
If you have a cat there's some basic training for them too, so check it out. And who knows… in time, maybe your four-legged kiddos will make honor roll just like Nana (the dog) and Kaiser (the cat) do in this video!
Please note: Unless otherwise stated, products, services, and/or companies mentioned, or links to same, are for illustration purposes only and their inclusion does not constitute an endorsement from Preventive Vet. Additionally, we are NOT compensated if you choose to buy what we feature.