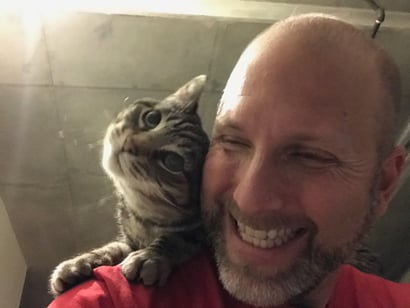 Dr. Jason Nicholas – aka "Dr. J" (with Smudge)
President & Chief Medical Officer
I'm on a mission – a mission to help you and your pets! As a veterinarian, I'm obsessed with and dedicated to helping you keep your pets safe, healthy, and out of harm's way. My goal is to help you achieve a long, happy, healthy, and fun life for your pets.

I launched Preventive Vet in 2011 because of the many heartbreaking cases I had been seeing in the clinic and in the ER. Loving, responsible pet owners arrived distraught, financially stressed, and (often) guilt-ridden, at all hours of the day and night, with their pets suffering in distress and in pain.
More About Dr. J
It goes without saying that Dr. J is a dog-and-cat lover. He's also a devoted father of two young girls.


Furry family members: Wendy the dog, and Smudge the cat. Both rescues.


Dr. J is a leading pet safety expert and author, and regularly appears on television and in the media as the face (and heart) of Preventive Vet.


Formal Training & Education
B.S. in Animal Biological Sciences – Penn State University (We Are!)
BVetMed (Hons) – The Royal Veterinary College, London, England
Internship – The Animal Medical Center, New York, NY


Professional Society Memberships & Non-Profit Affiliations
Portland Veterinary Medical Association - Exec. Board, 2013-present
Oregon Veterinary Medical Association
American Veterinary Medical Association
Veterinary Emergency and Critical Care Society


Many of the illnesses, injuries, and pet emergencies we veterinarians see and treat on a daily basis can often be easily prevented. I knew that a change in approach - both for myself and for the entire profession - would be necessary to achieve this.
Preventive Vet is that change. A change in focus – from treating pet illnesses and emergencies to working to prevent them. It's about fun, easy-to-understand education and awareness that provides value.
I oversee all of our content so you can rest assured it's medically accurate and isn't trying to sell you something. Our only "sales pitch" is trying to get you to recognize warning signs early so your pet doesn't suffer needlessly. Catching illnesses early and knowing how to avoid common (and not-so common) dangers helps your pet stay healthy, live longer and helps you avoid a boat-load of stress and extra expense.
I couldn't be more proud of the work we are doing here, and I couldn't be more excited about the change we are creating. The emails and comments we receive on a daily basis reaffirm that we are changing the face of pet care – and improving the world!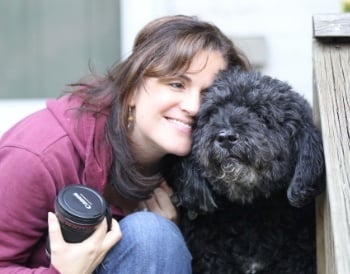 Anne Tomsic (with Beau)
Chief Executive Officer
I've been a content and brand strategist most of my career but nothing has been more gratifying than collaborating with Dr. J to build Preventive Vet. We're helping pet owners by providing them with a high quality, trusted resource for pet health and safety information.
There is so much pet-specific content online that isn't well-researched, or it's written by someone who's paid to pitch a product or boost the advertising on its site, and sometimes that information is just plain wrong or lacking in substance. This 'mis-information' or lack of information could mean life or death for your pet, or at the very least the difference between a quick visit to your vet or prolonged suffering for your cat or dog. We think that needs to stop. Our content is medically accurate, thoroughly vetted, and unbiased. We think you deserve that. Transparency and integrity are important to us.
More About Anne
Prior to co-founding Preventive Vet with Dr. J, Anne was VP of Brand and Communication at Trupanion, and prior to that she owned her own corporate marketing agency


Furry family members: For now.... Daisy, a 12-year old rescued toy poodle. (Beau, pictured above, lived to the ripe young age of 15 1/2. He's missed every single day.)


Formal Training & Education
Bachelor's Degree (Radio & Television), Ryerson University, Canada


Volunteer & Non-Profit Affiliations
Mentor at Young Women Empowered
Emeritus Board Member Nightwood Theatre


The stories we receive daily and comments on our site like, "Thank you for this article, if not for this my cat would probably be dead," help to confirm that we're making a difference.

Over the last 20+ years of my career (ah!! who's counting?) I've built brands, created marketing content that helped sell millions of dollars in product and services but I've never helped "save a life" before. What we're accomplishing is very rewarding.
"Alone we can do so little; together we can do so much."
– Helen Keller
"Animals are such agreeable friends – they ask no questions;
they pass no criticisms."
– Mary Ann Evans


Jeff Poisson (with Daisy)
Vice President, Strategic Partnerships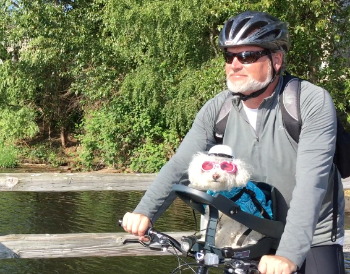 For Preventive Vet to execute on its mission of helping you keep your pet safe and healthy we need partners. Our partners help us fund the programs and educational material that we bring to you, at no cost to you.
My contribution to our mission is to identify and nuture the relationships with these partners. In addition to Preventive Vet's 101 Essential Tips book series, we provide veterinarian created and approved content creation services. Working with our partners I help align our unique capabilities with their requirements.
More About Jeff
Prior to Preventive Vet Jeff spent over 20 years in the technology industry. His experience spans large pharmaceutical, regulatory compliance and labeling.


Furry family members: Daisy – the video star :)


Formal Training & Education
Bachelor of Mathematics (Hons), University of Waterloo, Canada


Trying really hard to be...or at least in his dreams
... on the Senior Golf Tour


Awards & Recognition
FDA Commissioner's Special Citation Award - for bravery... no, really, for Structured Product Labeling. "Bravery" sounds more exciting though.


Off hours, my wife and I love biking with Daisy, our toy poodle (safely harnessed in her own bike-seat, lathered with pet-safe sunscreen, donning her sun "doggles"). For fun, we created this video of our adventures. I hope you enjoy it as much as Daisy enjoys our rides!