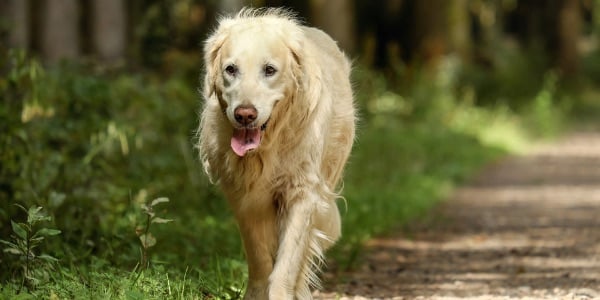 You've just been informed that your beloved dog has cancer. Those words can hit you like a ton of bricks and your mind may start racing with thoughts about what it really means. It's normal to feel a sense of loss. You may start thinking about what life will be like when he or she is gone. You may start reminiscing about times spent together in the past.
While it's important to acknowledge these feelings and come to terms with the diagnosis, it's also important to remember your dog is not gone yet, and now is the time that they need you most. You must become their advocate and put your energy into helping them, rather than dwelling on their impending loss.
Tips for Dealing With Your Dog's Cancer Diagnosis
There are many things to think about when facing major medical decisions for your dog. Rule number one though: don't panic. Great, now that you're not panicking, take these important steps below.
Find support. As much as you need to be there for your dog, consider building your own network of support through family, friends, a counselor, and your primary veterinarian or a veterinary specialist.
Make a plan. Having a plan can help reduce stress. This includes a medical plan of care for your dog, your own plan for scheduling medical appointments, juggling work and family responsibilities, and time to take care of yourself. You'll also want a plan for euthanasia, if and when that becomes necessary.
Educate yourself. Learn all you can about the diagnosis. Ask questions. Learn about and seek out the help of a specialist. Know what to expect so that the process is not a surprise. All of this can help lower stress.
Learn how to administer medications. Many drugs come in tablet or capsule form. However, some medications can be made into chew treats or flavored liquids to make administration easier. Ask your veterinarian or veterinary nurse to teach you the proper way to administer different forms of medication.
It will also be important to be aware of how this disease and subsequent therapy will affect your dog's behavior. Take a moment to remember your dog's "normal" behavior (before your dog was sick) so you know what behavior changes you should look for to know if they are doing well or not. Some questions you should answer for yourself include:
How big is my dog?
Can I carry them if they can't get up and walk on their own?
Do I have help if they can't walk?
What is my plan, if they are big and cannot get up on their own?
What is my dog's temperament? Will they put up with a lot of handling or do they get grumpy or try to bite?


Other cancer questions to think about or ask your veterinarian
What does the diagnosis mean?
Should I seek a specialist?
What are my treatment options?
What is the prognosis?
What are the signs and symptoms of my dog's cancer or things I need to look for in the future?
How much of a time commitment is required if I pursue treatment? How about if I don't pursue treatment?
Are there special nutritional requirements? How do I make sure my dog is getting enough calories?
Are there other supportive things I should consider, such as complementary medicine, such as massage therapy?
When is hospice indicated? What does hospice mean?
How do I know when it is time to euthanize my dog?
What do I do if I do not believe in euthanasia?
Remember: a cancer diagnosis is awful and heart-wrenching, but if you stay calm, ask the right questions, and create a plan, you and your dog can make the most of the time you have left together.