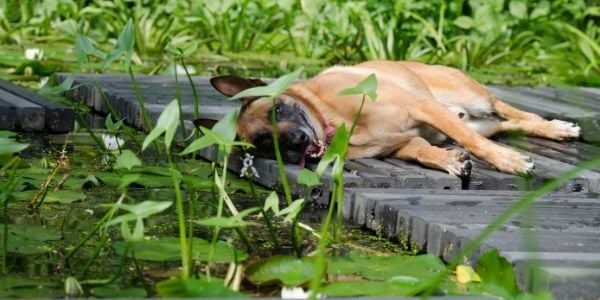 For many dogs, summer often means swimming in lakes, rivers, or ponds. Along with the standard water safety steps (close observation, doggie PFDs, etc) and post-swimming ear cleaning to avoid ear irritation and infections, there's something else you need to be aware of when you take your dogs swimming (or hiking, or camping near water) … blue-green algae.
Dangerous algal blooms are most common during periods of high heat.
Read along and tune in to this episode of the Paws & Play podcast to hear Dr. J talk about the dangers of blue-green algae:

Paws & Play
Look Before You Swim: Blue Green Algae Toxicity Awareness
Symptoms of blue-green algae toxicity
Dogs that drink water containing blue-green algae, or that groom the algae off their coat after swimming in such water, can exhibit a range of signs, including:
Uncoordinated walking ("Ataxia")
Drooling
Vomiting
Diarrhea
Collapse
Seizures
If you're noticing these signs in your dog, at any time, they need to be seen by a veterinarian right away. These are very serious signs indeed, and may well indicate liver failure from blue-green algae exposure.

Danger for dogs and people – lurking in ponds and lakes
Oh, and be aware, these algae aren't just a problem for your pets — they can cause illness in children and adults, too! To find out if there are any blue-green algae warnings in your state, just google "blue-green algae (insert your state)" or check out these state-by-state resources: interactive map of state's blue-green algae labs and monitoring and state-by-state harmful algal bloom monitoring resources.
Using Technology to Combat Blue-Green Algal Blooms: Here's a great tool to help you and your pets (and other family members), as well as other people and their pets and families. Check out and download the bloomWatch app (available for both iOS and Android) to learn more about blue-green algae and to help pet owners, scientists, and others find and monitor these dangerous blooms. Citizen science at its best, and working for everyone!
Here are some really incredible photos of blue-green algal blooms courtesy of the USEPA and Cyanobacteria Monitoring Collaborative: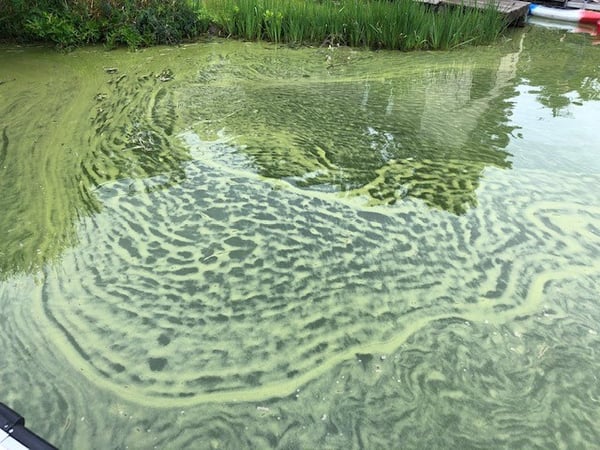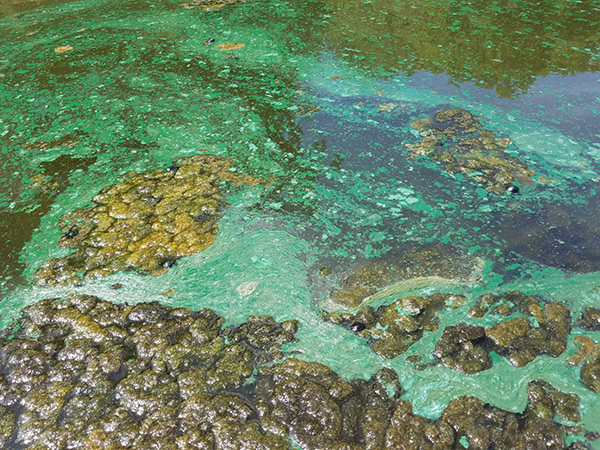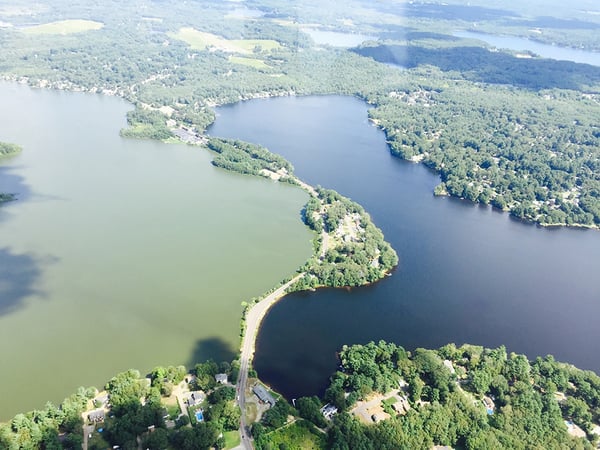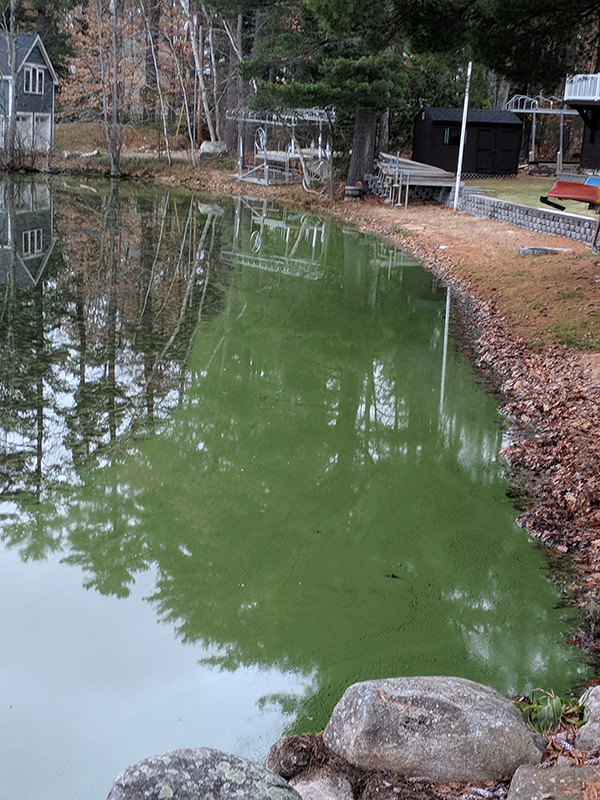 You can also follow the social media feeds of CyanoTracker, a citizen science program out of the University of Georgia also focused on educating about, tracking, and combating blue-green algae. Here's CyanoTracker on Twitter, and CyanoTracker on Facebook.