Helpful Products for Separation Anxiety Treatment

Our mission is to help save dogs' and cats' lives through our educational content. To support our efforts, this page may contain affiliate links. We earn a commission for qualifying purchases – at no cost to you.

Below are some of our trainer-approved recommended products that can be helpful in supporting the treatment of your dog's separation anxiety. None of these are meant to be the magical "fix" for separation anxiety, but they can help you with video monitoring during systematic desensitization and reduce stress to make your behavior modification more effective.
Pet Cameras for Monitoring Separation Anxiety
Wyze Pan Cam with SD Card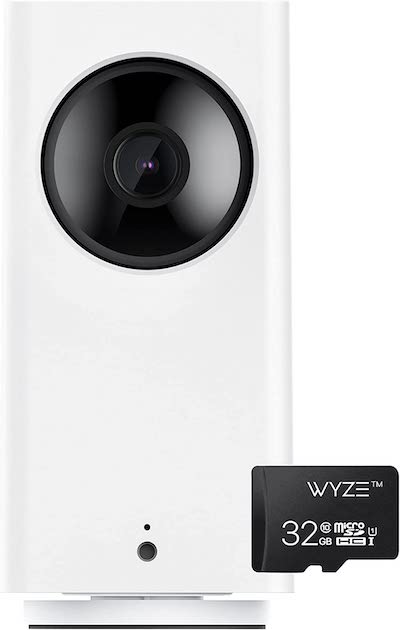 The Wyze Cam Pan cameras are affordable and a popular option – and the panning and tilting options often mean that you don't need to invest in more than one camera to be able to see the whole room. But the whirring sound of the pan and tilt movements can distract your dog. It's also compatible with Alexa and Google Home.
Blink Mini Camera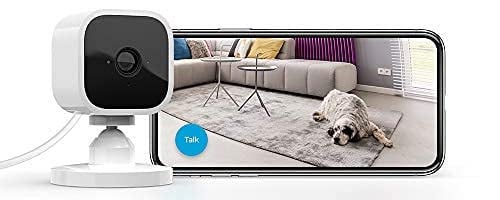 If you love connecting your home electronics through Alexa, these cameras can be a good option. If you plan on using Blink Mini cameras during your dog's separation anxiety treatment, then you will need the subscription plan (sold separately) in order to record your live practice sessions and save your videos. The subscription plans offer live view recording instead of just motion-sensor recording, which is why I've included it in my recommendations.
There is an option to record directly to a USB flash drive, but you have to purchase both the sync module and flash drive separately — and this storage option does not allow for live recording.

Calming Tools, Supplements, and Homeopathic Options
SNOOZ White Noise Sound Machine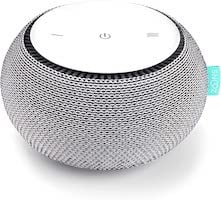 You can always mask any outside noises by having a fan or sound machine running for white noise. I use the SNOOZ white noise machine for my dogs' safe space (and at nighttime for myself). I like this option because I can easily change the pitch of white noise and control it remotely from the product app.
Calmer Canine tPEMF Device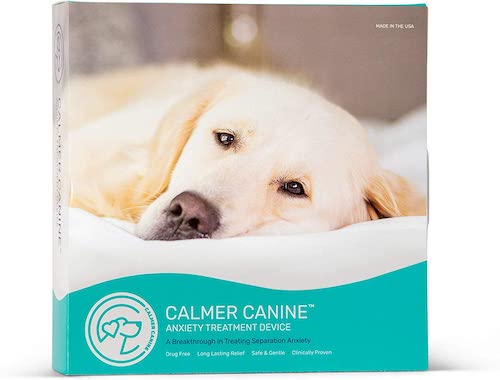 A recent product on the market for dog anxiety,
Calmer Canine®
uses targeted pulsed electromagnetic field (tPEMF) signals to help an anxious brain return to a balanced emotional state. The studies so far are promising. Our
team members have used this for their own dogs, and I often recommend it as an alternative to prescription medications.
Thundershirt Calming Shirt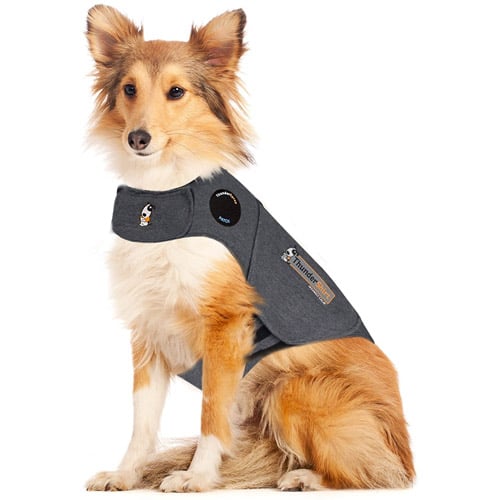 Bach Rescue Remedy for Pets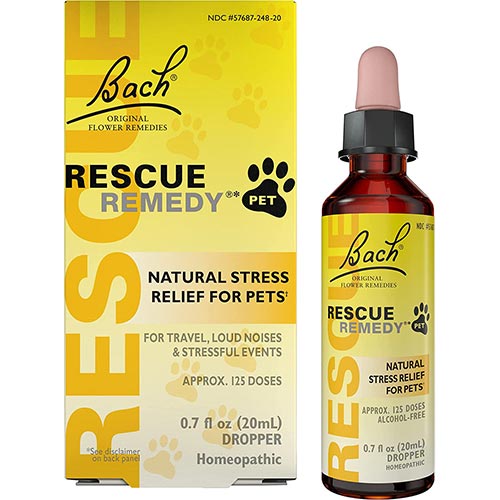 Rescue Remedy® Pet
was developed to help ease the anxiety associated with separation, travel, noise, and stressful events. It contains a blend of five flower essences (Rock Rose, Impatiens, Clematis, Start of Bethlehem, and Cherry Plum). While there is limited scientific data on its effectiveness for dogs, it is very popular with many pet owners.