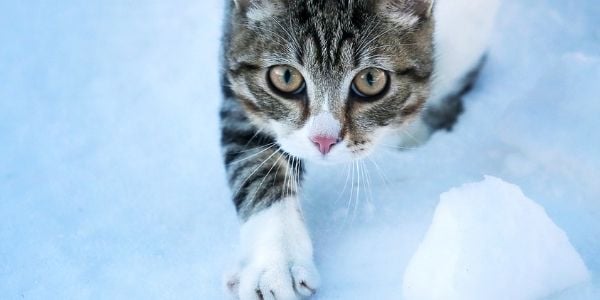 It's likely not "news" to you that cats like warm places.
However, what you may not realize — or think about on a regular basis this time of year — is that for cats that spend any amount of time outdoors, those warm places involve your and your neighbor's cars and trucks.
Knock Knock. Who's there? Possibly a cat!
Perhaps you've seen or read the stories of cats who have been injured while seeking warmth outside on these cold days.
It isn't just your cats that are at risk, but also your neighbor's cats and stray cats. So prevention isn't always as simple as keeping your cats indoors (though I recommend you still do so — for lots of reasons). Fortunately, it's still quite easy to prevent these painful and distressing events.
Below are two quick steps you can easily make part of your morning routine to keep all cats a little bit safer during these colder months. Before you start the engine of your car, make sure you do the following (and remind your friends, family, and neighbors to do the same).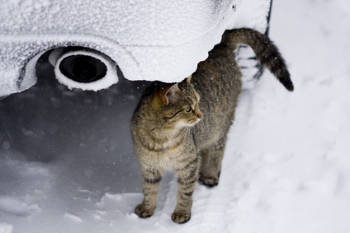 Knock on your hood: As you're walking around to your driver's side door, take a quick second to knock on your hood

a few times

. This will wake up and warn any cats (or other critters) who have taken up residence near your previously warm engine block the evening before.


Honk your horn: Once getting in your car, and before starting your engine, give a little toot or two of your horn. This will serve as a second warning and wake-up call to the aforementioned cats who might have "hit the snooze button" after your hood knocks.

And here's a great (also inexpensive and easy) way to keep cats out of your engine compartment in the first place: make and set out this DIY outdoor cat shelter. How cool!
On a related note, antifreeze is another winter hazard. Protect your cat and the other cats in your neighborhood so they don't fall victim to this deadly poison, especially since antifreeze is now even more dangerous for cats (and dogs)!