We are a resource for pet owners, veterinarians, and for organizations looking to connect with both. We are an independent company founded by a veterinarian and a marketer. We are not owned nor influenced by a pet product company or retailer.
We will partner with you to create effective and responsible pet health, wellness, prevention & safety content and resources for dogs and cats. We offer both branded and non-branded content development that aligns with your business objectives. We listen and ask the right questions to understand your goals and deliver the best results.
We produce exhaustive, fully researched content, concise 140-character "nips and quips" for social, or anything in between. And our content is always vetted, and details, as "simple" as image selection, are handled with the care your brand deserves. Contact us to explore how we can help.
Content & Consulting Services
Audience: Pet Owners

We provide vet-approved, authoritative, and compelling content targeted at pet owners for pet product companies.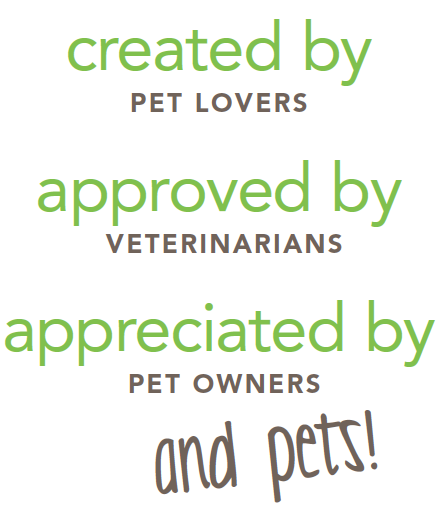 We can enter your project at any phase: ideation and strategy; implementation; or simply during the review phase, to ensure you don't #stepinit. Below - see a TV commercial example of #steppedinit.
Services for web, social, mobile and print include:
Content Strategy and Consultation
Copywriting
Art Direction & Design
Video Production
Social Media – consult, management & on-going monitoring


Content & Consulting Services
Audience: Veterinary Channel
Veterinarians and their staff face unique challenges. Reaching them and providing value is something we understand.
Our in-practice experience combined with our marketing, branding and storytelling experise will help to ensure that your message resonates and is embraced by the vet team and their clients.
We will help you form and strengthen bonds between:
human and pet,
pet owner and veterinarian,
veterinarian and your brand,
pet owner and your brand.
Our expertise will also help to ensure that you don't #stepinit, safe-guarding your investment and not offending or alienating your audience. Below - see a TV commercial example of #steppedinit.
Consulting Services - Agency & Television

Are you planning a TV commercial, video, or print campaign with pets in it and/or directed at pet owners or veterinarians? Far too many ads are produced where pet health and safety best practices are not demonstrated or adhered to – only to be pointed out by thousands of viewers after it has been released.
Services include:
Audit: storyboards, scripts, photography or artwork
On-set consult for film, video or photography
Content review and word-smithing


Engage our consulting services to eliminate "rookie" mistakes and the backlash that results. We help you demonstrate accountability to your target audience and show you care about their pets.
This ad is an example of #steppedinit. It aired during Super Bowl and made quite a splash – not all good. It's cute but it's demonstrating a deadly danger - pet suffocation in chip and food bags. This is, unfortunately, not common knowledge but many dogs (and some cats) die every week because they've gotten into food bags, either unattended or from the garbage. We're experts in pet health and safety so rely on us to help avoid these types of mistakes and more.