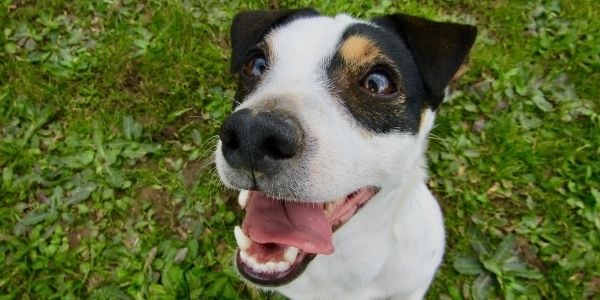 Every Pet Owner Should Know What VOHC Is
If your pets have teeth — which I hope they do — then you should be happy to know that, along with your veterinarian, there is an independent organization that can also help you decide if the food, treats, and other products you're buying to help keep your pet's teeth healthy will actually perform as advertised. Which is a pretty important thing to know, don't you think? And fortunately, they've made it easy for you, too!
When it comes to your pet's teeth, the VOHC — the Veterinary Oral Health Council can be your best friend. (Next to a toothbrush and your veterinarian, of course!)
The VOHC is an organization within the American Veterinary Dental College (AVDC) — the organization that oversees and certifies the dental specialists within the veterinary field. The VOHC has created the standardized scientific protocols that companies must follow while conducting the plaque and/or tartar controlling studies on their products if they wish to obtain a "VOHC Seal of Approval" to substantiate their dental benefit claims. (Note that companies don't HAVE to seek the VOHC Seal, but if their products truly help with plaque and/or tartar control, why wouldn't they?)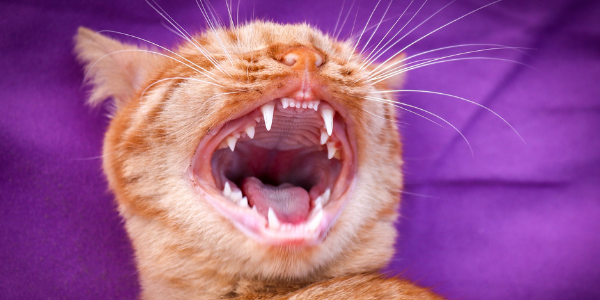 What is Plaque?
This is the thick, sticky "film" that builds up on teeth over the normal course of the day. It happens in people and it happens in pets. This "film" contains bacteria and it damages the tooth surfaces and deeper dental structures as it builds up and goes unchecked. You can't really "see" plaque, but if you've ever forgotten to brush your own teeth, you likely know what it "feels" like. Plaque is removed and controlled by brushing, and by those products that carry the VOHC Seal of Approval for Plaque Control.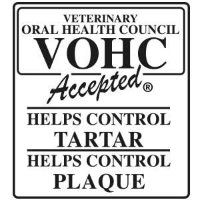 What is Tartar (aka Calculus)?
This is the thick, dark-colored "crust" that builds up on your pet's teeth over time when your home care has lapsed (or never begun). Tartar is what forms when plaque on the teeth combines with certain minerals within your pet's food and treats. It's like a candy coating on teeth, but not nearly as desirable! Plaque can only be removed by a professional dental cleaning, but it can be prevented by frequent brushing, periodic preemptive cleanings, and use of the products that contain the VOHC Seal of Approval for Tartar Control.



Look for a VOHC Seal of Approval when deciding on products that will help you care for your pet's teeth and gums in between dental cleanings and evaluations. You can also make it even easier on yourself by checking out this link to the current list of VOHC Accepted products.

Check out some dental products appropriate for senior pets.



Here's to better health (and breath) for ALL pets!