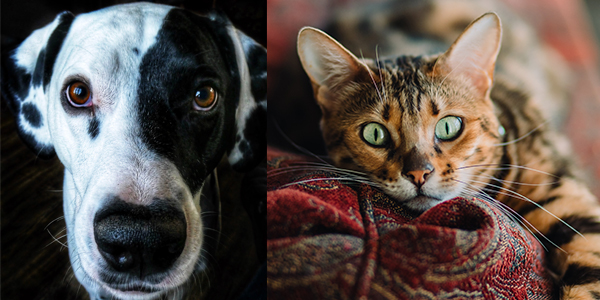 New Years is just over two weeks away, and while the sound of champagne bottles popping almost never goes off in my home, fireworks booming nearby, and a frenzied vacuum making its way around the house before guests arrive both happen way more often throughout the year than I'd like.
For some animals, these noises instill fear that literally makes them feel as though the sky is falling. And it doesn't take a loud boom, sometimes it can be something as common as a microwave beep, or the popping of bubblewrap.
Thankfully, there are a lot of different tools, resources, and desensitization and counterconditioning techniques you can use with your dog or cat, to help them understand everything will be ok. Don't forget, the best plans are made early, and tested early.