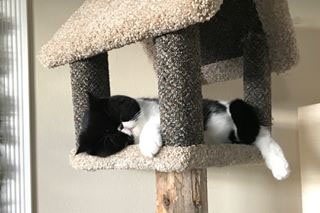 We've got a really fun episode with our special guest, Dr. Marci Koski, a feline behavior and training consultant who is helping cats and their humans live better lives together.
She shares a lot of great tips for better communicating with your cats, some great reasons to start training your kitties, and even walks us through a fun training exercise that takes just a few minutes for you and your cat to learn.
We hope to have Marci back with us on another podcast soon. If you've got general cat training or behavior questions, please let us know and we'll do our best to include it on an upcoming show.