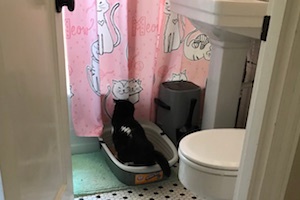 If your cat is going into the litter box frequently, straining to pee, or can't pee, stop what you're doing and bring them to your vet or the emergency vet immediately.
Thankfully, this was something I learned early on in my career here at Preventive Vet, because when my cat, Mazel, started exhibiting these symptoms I was able to jump into action and address what ended up being a urethral obstruction before it could do too much damage, or become fatal.
This episode, I share my story in the hopes that it will spread awareness and help others more quickly identify the symptoms, and Dr. J answers some of my post-hospital questions, as well as offers some tips for preventing re-obstruction.