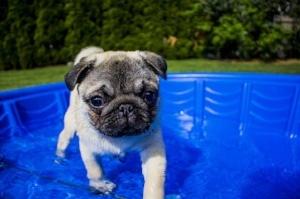 It's been a rather cool start to the summer here in the Pacific Northwest, but temperatures have already been soaring past 100 degrees in other parts of the country.
I don't do very well in extreme heat, so I can only imagine what it's like for our animal friends who rely on us to keep them cool and safe!
On this episode of Paws and Play with Dr. J, we go over a bit of what heat stroke is, animals who are potentially more at risk of suffering heat stroke, and then some fun ways to keep them safe indoors and out.