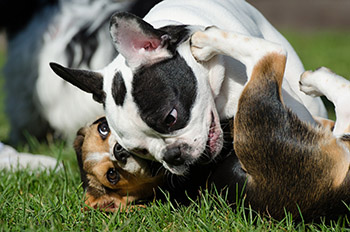 Contrary to what many people may believe, not every dog is cut out for doggie daycare — for a host of reasons.
So, if you're thinking about getting your puppy, or even your mature dog started at daycare, this is definitely an episode you won't want to miss.
Dr. J and Mia talk to one of Preventive Vet's newest team members, Cathy Madson, a certified dog behavior and training expert, about what to expect and not expect from a doggie daycare. Health and behavior issues to think about before and while a dog is at daycare. Red flags to turn you away from a daycare facility. And a whole lot more!