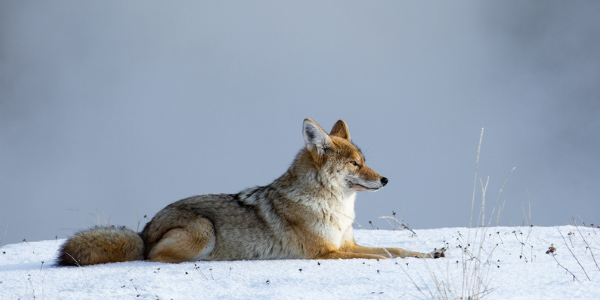 We have had quite a few coyote sightings recently in our neighborhood here in Portland. Just this past week my dog, Wendy, and I were followed by one while out for our early morning stroll.
Fortunately, I knew not to turn and run, and I recalled that it is best to make one's self "as large and as loud as possible" to scare a coyote away. The coyote did eventually retreat, but not fully, and he continued to watch us while we walked — backwards — to the safety of our home.

That was one bold coyote!

Apparently, this is what happens as coyotes get more comfortable and lose their natural fear of people, and it would appear that it is happening in many parts of the country, even in and around big cities.

This got me thinking, what could or should I have done differently during this encounter? And, most important, what should we and our neighbors be doing to dissuade coyotes from coming onto our street and into our neighborhoods in the first place? I learned some very interesting things during my research — things that I feel all pet owners and parents of small children should know.
Read More