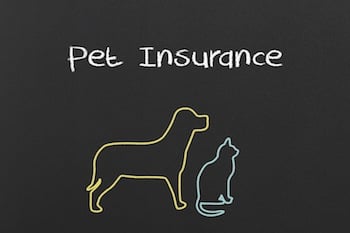 When considering pet insurance, the first thing you'll want to decide is if it's right for you and your family. If you decide that pet insurance is for you, the next question you should ask is: "Which company and policy is the best one for me and my pet?"
In my opinion, there is no "one size fits all" pet insurance company. They all bring something a little different to the table. That's one reason it can be so overwhelming to choose a company from the dozen or so that offer policies in the United States.
There is no "one size fits all" pet insurance company
From a veterinarian's perspective, coverage for chronic, ongoing conditions and hereditary conditions are absolutely essential in a pet insurance policy.


If you have to compromise to get a premium you can afford, raise the deductible first, the copay second, and lower the policy maximum last.
Many pet owners choose the first pet insurance company and policy they come across, and then may have second thoughts later. I recommend that you look at all the companies that offer policies in the United States before making a final decision. Right now, with only a dozen companies, that's doable. That way, you know you've reviewed all the options and have chosen the one that is right for you.

And because no company covers pre-existing conditions, it's much better to make a wise choice the first time, because if you decide to switch companies later, any conditions your pet has been diagnosed with may not be covered going forward.
Read More