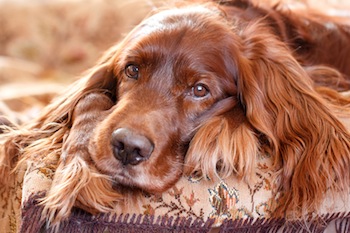 If you've read my other articles on GDV/Bloat in dogs – Understanding Bloat, Is My Dog at Risk of Bloat?, and Signs of GDV/Bloat in Dogs – you might be wondering if there is anything you can do at home? Sadly, the answer truly is… not really and, certainly, not reliably.

If you suspect GDV/Bloat, your dog needs to be brought for IMMEDIATE veterinary evaluation. Some people talk about giving certain over-the-counter medications to your dog in the earlier stages of GDV/Bloat, but honestly, doing so can make matters worse and the time it takes to do so may just be the difference between your dog living and dying. So, unless you are very familiar with this condition, and your veterinarian has instructed you otherwise, don't bother with any over-the-counter medications at home… just proceed directly to professional veterinary evaluation and treatment.

Even if you're concerned about the costs of appropriately treating a case of GDV/Bloat (more info on that in a minute), your dog should still be brought to the vet if you suspect this condition. If confirmed, and appropriate treatment cannot be authorized - for financial or other reasons - your suffering dog can be humanely euthanized at the vet's office, rather than left to languish and suffer the miserable death of GDV/Bloat. Please, don't trifle with this condition. Your dog deserves better.

Read More