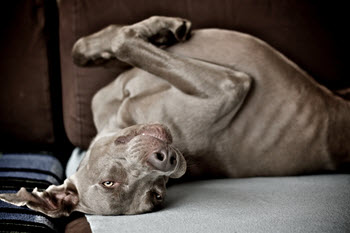 The short answer to the question in the title is "yes"
But it is relative, and the "short answers" are often not the best.

While every dog owner should be aware of GDV, it is true that there are certain dogs - either because of their breed, lineage, general disposition, or possession of one or more of the other "predisposing factors"—who are at higher risk of suffering from it. If your dog fits any of these descriptions, be sure to read all of my GDV/Bloat articles and be extra alert. Again, what's most important here is to appreciate that any breed and any size of dog can suffer from GDV—so every dog owner should educate him or herself!
Read More