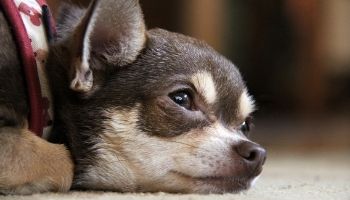 Nobody wants to see their dog suffering and in pain. Sometimes it can be very difficult to know for sure whether or not your dog is in pain. Sure, sometimes it's quite obvious — a noticeable limp, large cut, or observed trauma, such as being struck by a car. But other times your dog's signs of pain can be far more subtle. It's at these times that people often need guidance on what to look for to know if their dog is in pain.
Signs That Could Indicate Pain in Dogs
Some dogs can be quite stoic and do a good (though detrimental) job of hiding and "living with" their pain. But that's not what we want for our dogs, right? Fortunately, there are lots of signs you can look for that might indicate your dog is experiencing pain.
Read More