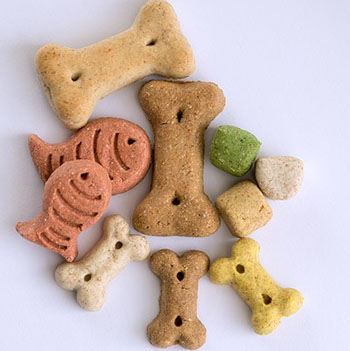 One of the ultimate goals in training your dog is being able to trust that they will do as asked without needing a food treat reward every time.
What dog owner wants to walk around with a pocketful of turkey everywhere they go, every day, for the rest of their dog's life? That's certainly not very realistic! (Thankfully, it's also not necessary.)
Dog treats are important and useful when first introducing a new behavior when you're training your dog, and are an integral part of positive reinforcement training. We wouldn't show up to work every day if we didn't get a paycheck, and treats are a high-value currency to our dogs.
They deserve to get paid for their work. Unfortunately, one of the main reasons dog owners opt for more punishment-based or 'balanced' dog training is the myth that if they start with treats to train their puppy, then they'll always have to have food treats to make a behavior happen.
Good news is, this simply isn't true! It's easy to fade out the use of food rewards while training your dog — and it's one of the most important steps in teaching a behavior.
Read More