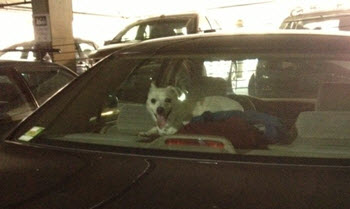 We all know that heat kills pets, right?
You've likely read stories about dogs that have died of heat stroke after having been left in a car on a hot day. Maybe you even know someone who lost a pet to heat stroke as a result of leaving their pet in a parked car? But would you know what to do if you ever encountered such a situation?
Take these three scenarios, for example…
Scenario #1… You're walking by a parked car on a warm day. You notice, there under the dash, a dog panting away with big, wide-open, clearly distressed eyes. There are slobbery nose prints and fog on the inside of the window.
Read More