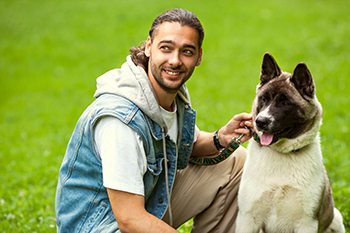 Before you hire a dog trainer, you want to do your homework to make sure that you and your dog will be in the right hands.
Training is an important part of dog ownership as it can keep your dog safe in certain situations, help them cope with stressful experiences, and builds the trust needed for a strong human-canine bond.
The dog training industry is unregulated, meaning anyone can call themselves a professional dog trainer, behaviorist, dog whisperer, behavior consultant, or pet expert.
Unfortunately this has led to a regression in the types of dog training methods used to teach our furry friends, as uneducated and uncertified "trainers" are not up-to-date with the latest behavior science, humane methods, and are not held to any standard of business practice.
These "trainers" tend to rely on the outdated alpha, pack theory, or dominance-based philosophies even though these have been shown to actually increase fear and aggression in dogs.
Before signing up for a puppy class, group obedience class, board-and-train, or hiring a dog trainer for a private in-home lesson, you'll want to interview them to make sure they are qualified, use humane and science-based methods, and are the right match for your learning style. Below are questions that you should ask when interviewing a dog trainer:
Read More