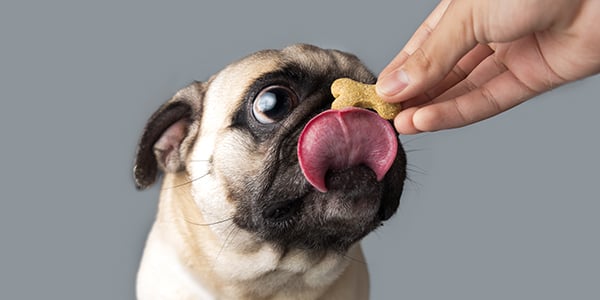 The kind of dog treat you use when training your dog can make a big difference in how successful your training sessions are. With so many options available, it can be hard to know what dog treats you should buy.
There is a simple answer to this question. Use whatever training treat your dog enjoys! However, knowing how to "grade" your dog's treats and keeping them varied will benefit you in a few ways:
Read on for tips to figure out what training treats your dog likes best and when to use different treats to bolster your dog's training.
Read More