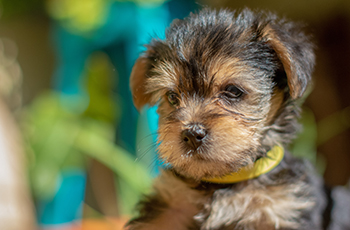 Raising a puppy is a lot of work no matter when you do it, but add in a coronavirus pandemic and there are a couple of extra things to think about.
There are pros and cons to adding a puppy to your life right now. We all would certainly benefit from the emotional boost that snuggling a puppy brings while we deal with social isolation. Extra time at home can make raising a puppy a bit easier — you'll have more time for frequent potty training breaks and to work on basic training skills. With children out of school, they can also get involved with caring for the new pup. But essential parts of puppy raising like socialization, attending group training class, and staying on track with puppy vaccinations are a bit tougher right now.
While it might not be the most ideal time for bringing home a puppy, it's not impossible to raise them into a happy and well-behaved adult. Below we've listed the biggest challenges you'll face having a puppy during this time, as well as some tips to help overcome them.
Read More