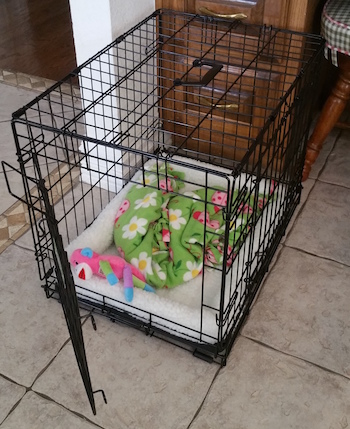 Outfitting Your Dog's Crate Safely
What is and isn't safe or OK to put in your dog's crate is a pretty common question we get asked here at Preventive Vet. People often want to know … Is it ok to leave food or water in my dog's crate? Should I leave one of my t-shirts in my puppy's crate? What about towels and other bedding? Chews and other toys?
Of course, every dog and every situation is different. Young puppies are different than adult dogs (in many ways!). Similarly, a dog just beginning their crate training is a different situation than a dog that's already acclimated to and in love with their crate. All that said, there are some general insights and recommendations we can provide to help you as you ponder the safest and most comfortable "interior design" of your dog's crate.
Read More