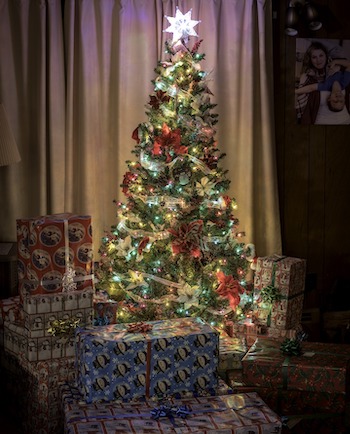 Quick...
… what's the most dangerous Christmas plant you can bring into your home and have around your pets this holiday season?
A. Cyclamen
B. Poinsettia
C. Mistletoe
D. Holly
E. Contrary to (very) popular belief, NOT the Poinsettia
Did you choose answer "E"?
If so, good for you. If not, don't worry, you're not even remotely alone. Nor would you be alone if you thought that a "Cyclamen" was a group of hipsters riding unicycles, while sipping artisan coffee, wearing skinny jeans, and singing Christmas Carols.
We at Preventive Vet want you and your pets to have a fun, joyous, safe, and healthy holiday season. Yet we also realize that you've likely got lots of shopping, planning, wrapping, cooking, and other things still to do — and that's before the blur that is Christmas Day even arrives!
To help, we've put together for you this Pet Hazard Series of the 12 Days of Christmas. Below are 12 common Christmas pet hazards that we feel belong on Santa's "naughty" list — after all, St. Nick is a huge pet lover, right? Each hazard is listed below, along with some important quick-look information and awareness. And there's more in-depth information in the article, so you'll have all the awareness and tips you need to ensure that your pets receive the greatest present you can give them… a happy, healthy, safe time with you and your family.
The 12 Days of Christmas: Pet Hazards Series
Read More