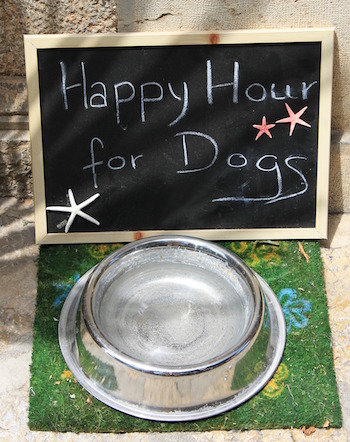 Communal Water Bowls – Are They Safe?
You might be thankful when you and your pup are strolling down the street on a warm day and you see a water bowl sitting outside of a pet-friendly business just waiting to provide your dog with the hydration they so desperately need — but wait!
You may just want to take a pause before letting your dog take that water break. And the same goes for that water bowl at your local dog park! Why? Because of the very real possibility that while your dog is quenching their thirst from a public water bowl, they could also be lapping up bacteria, viruses, or even parasites that could make them quite sick. You know what they say … a moment on the lips ... could lead to sleepless nights of diarrhea.
OK, even if that's not really how that saying goes, it's still a good idea to keep it in mind when you come across a communal or public water bowl for your dog. Here's what you need to know and how you can safely keep your pup hydrated when out and about.
Read More