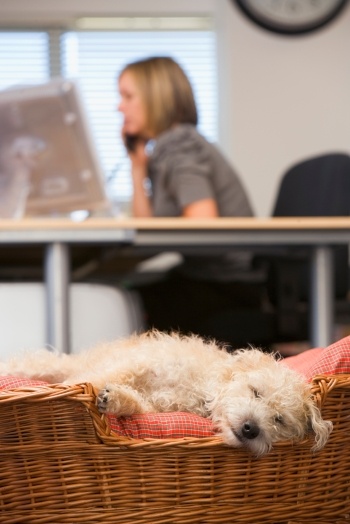 Many companies now allow their employees to bring dogs to work, and more workplaces are doing the same. According to the 2015 Society for Human Resource Management survey, 8 percent of American workplaces allowed employees to bring pets to work, which was up from 5 percent that had such a policy two years earlier.
Amazon, for example, has not only opened its own downtown dog park, but "more than 2,000 dogs are brought in regularly to Amazon's main campus where about 25,000 employees work," according to CNBC.
You could even say that modern workplaces have really... gone to the dogs (cue rimshot).
Read More