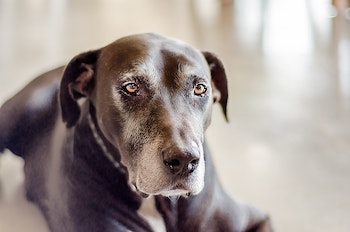 Arthritis and Dogs: A Common and Treatable Problem
Our dogs are living longer these days, which is unequivocally great! With advancing years though it's common to see a host of medical and cognitive problems develop in aging dogs. One of the big ones, and one which can often be the easiest (yes, that's right, I said "easiest") to deal with is when dogs start to have problems getting up and getting around.
Fortunately, helping your aging, arthritic dog with such mobility issues doesn't mean you have to remodel your house or move to a single-story rancher. Helping them and improving their quality of life also needn't be backbreaking (or bank-breaking) for you, and it isn't even all about medications! There's lots of simple, inexpensive, and effective things you can get and do to improve your aging, arthritic dog's mobility.
Read More