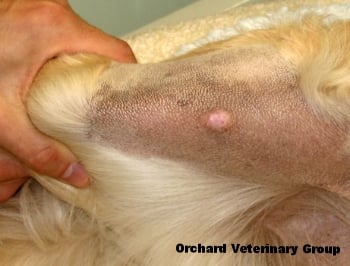 Many pets, especially as they age, grow little lumps and bumps on the surface of their skin or just under their skin, in what's called the subcutaneous space. Such growths can be all kinds of things from benign (not harmful), although potentially unsightly, "skin tags" and cysts to bug bites or masses, which themselves can be either benign or problematic.

It's always best to play it safe
The best thing to do when confronted by a new lump or bump is to bring your pet to the vet so that your vet can evaluate the new growth. They'll feel it, measure it, document it in your pet's record, and likely even recommend doing a "fine needle aspirate" to begin to get a sense of what it might be.
Read More