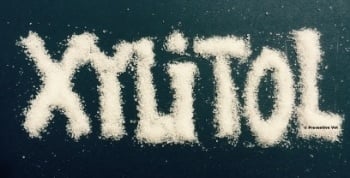 Xylitol: More Dangerous Than Chocolate, Yet Less Well Known About
Do you know what xylitol is? Are you (fully) aware of the danger it poses to dogs? You wouldn't be alone if you answered "no" to either, or even both of these questions. In our ongoing Pet Safety Awareness survey over 50% of the respondents weren't aware of xylitol or the danger it poses to dogs until they took the survey! By comparison, you'd be hard pressed to find a dog owner who isn't aware that chocolate can be toxic to dogs. Right?
Yet xylitol can be far-more-dangerous to dogs than chocolate! The picture below shows the minimum amount of dark chocolate that could cause death in three different weights of dog — compared to the minimum number of pieces of xylitol-containing sugar free gum that could have the same devastating effect.
Read More