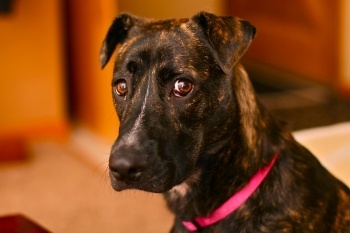 Diarrhea is one of the most common problems that brings both cats and dogs to the vet.


Loose stools aren't any fun for your pet, and having to clean up the resulting messes and get up in the middle of the night to let your pet out to relieve themselves isn't very much fun for you either. So what can you do and how can you best help your pet when their stools aren't exactly right?

Of course the answer depends on what else is going on with your pet and what the likely cause of their diarrhea is.

If your pet is otherwise acting normally — normal energy, normal appetite, no vomiting, etc. — they're up-to-date on their vaccines, aren't very young or old, don't have any significant pre-existing medical conditions — Addison's disease, kidney failure, etc. — and there's no blood, straining, or foreign material associate with their diarrhea — then it'll likely be ok to try and "ride out" your pet's diarrhea for 24-36 hours.
Read More