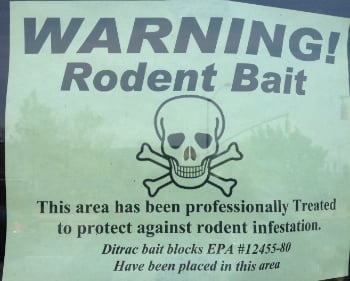 Many cats and dogs will be the first to take the bait
Each autumn and winter, there is a concerning rise of dog and cat poisonings due to rat and mouse poisons (rodenticides) that are seen in veterinary hospitals and animal ERs throughout the world.

With the declining temperatures and summer's food bounty going away, rats and mice start seeking shelter and food in our homes, garages, sheds, and barns. To combat them, many people will put out rodenticides — chemicals and "baits" designed to kill rats and mice.
Unfortunately, cats and dogs will often be the first to take the bait. And as if that weren't enough, they can also be affected by eating poisoned rodents! Signs of rodenticide toxicity can be seen within hours to days, depending on the type of rodenticide used. Common clinical signs include:
Read More