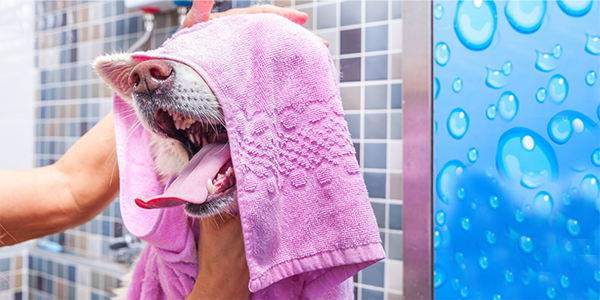 Is the eau de dogue getting a bit too much to handle? The idea of washing your dog at home might seem like quite an undertaking, especially if your dog takes off running at the quietest mention of a "bath." But giving your dog a good scrub doesn't have to be hard, and learning how to do it at home can mean less frequent professional grooming appointments.
For some dogs, baths are as simple as wash, rinse, and dry. But there are a couple of things to be mindful of to prevent problems like matting and knots, impacted fur, hot spots, or ear infections. Proper bathing is important to keep your dog's skin and coat healthy.
You might be wondering how often you should bathe your dog, what shampoos are best for sensitive skin, or how to wash a dog that hates baths. Read on for tips and tricks to make bath time a breeze!
Read More