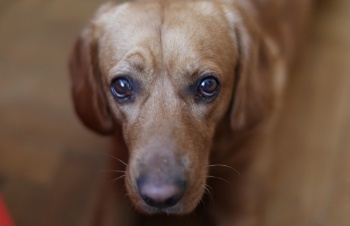 If your dog's stomach is bloated, or if they're anxious, pacing, or repeatedly trying to vomit with no luck — or with just a bunch of saliva coming back up — they are likely suffering from Gastric Dilatation and Volvulus (GDV), also known as "Dog Bloat."
It's important that you recognize this condition and act quickly. GDV is painful and distressing for your dog, and it will be fatal if they are not brought in for treatment as quickly as possible.
Any dog — of any breed, age, or size — can suffer from GDV, and not every dog suffering from GDV has an obviously distended or hard stomach. It's very important that you don't miss the critical window to get your dog to the vet. Dogs with Bloat can be saved, but only if they receive prompt and appropriate veterinary care.
Read More