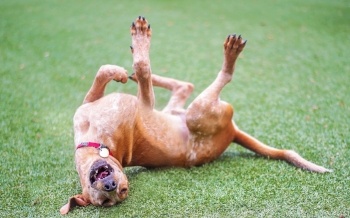 Itchiness is a very common complaint and problem in dogs. It can occur from a variety of causes — including bacterial and/or fungal skin infections, food hypersensitivities,
environmental allergies
, and everybody's favorite (he says sarcastically)…
fleas
!
Of course, each of these potential causes of itchy skin has its own specific treatments and preventive steps, but did you know that there is also one common product that could potentially improve your dog's skin and help to decrease your dog's level of itchiness? There is, and it's fish oils.

Now I am in no way saying that fish oils are some magic elixir and the cure to all your dog's ills (or itches)! In many cases though, they can be a helpful addition to your dog's itchy skin treatment and also to your dog's itchy skin prevention.
Read More