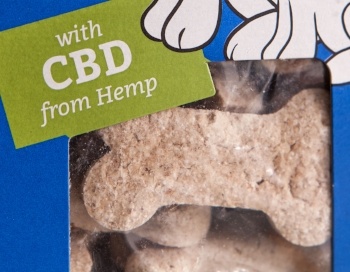 Is CBD a cure-all, snake oil, or something in between?
If you have spent any time researching cannabis for dogs, and specifically cannabidiol (CBD), you have probably found yourself wondering whether these products are safe, and even if they will offer any real benefits for your pained, anxious, or elderly dog.
The simple story about CBD is that there is no simple story about CBD. Though CBD is a non-psychoactive chemical derived from cannabis or hemp that won't get people or animals high like tetrahydrocannabinol (THC), it still falls into both a medical and bureaucratic black hole where it can be nearly impossible to extract definitive information.
But we have done our best to stare into the CBD abyss and pull out as much as possible to help you decide whether it might be good for your dog. As you'll soon see, vets are placed in a difficult position when talking about these products, but you will hopefully walk away from this article with enough information to help you make a more-informed decision.
Read More