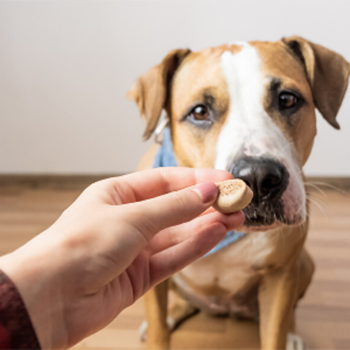 Veterinarians get asked this question all the time, "Which treat is best to give my pet?" As a veterinarian who has formulated many diets and treats for dogs and cats, I can tell you that if chosen correctly, treats can supplement your pet's health as well as be very beneficial to their overall well-being.
Not to mention the training that often accompanies treating, or the mental stimulation of an interactive game.
Because every pet is an individual with their own personality and preferences, some treats may be accepted readily whereas some pets require a little trial and error before you find the treats they love. With pet individuality in mind, let's explore what sorts of treats are ideal for dogs – treats that are pretty good, treats to avoid, best treats for puppies, and best treats for senior dogs.
Read More