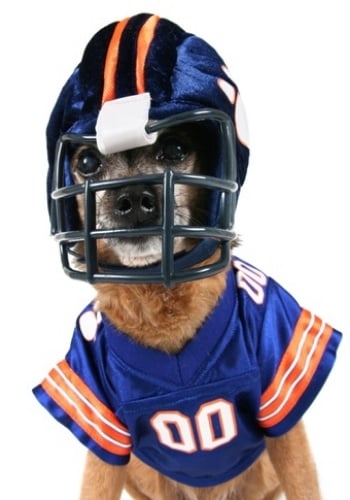 Denver v. Carolina! Broncos v. Panthers!
Super Bowl Sunday is almost here!

Who's excited? Who's having people over? Who are you rooting for?
While it has yet to be decided whether Peyton and the Broncos can rule the day and win their third franchise Super Bowl, or if Cam and the Panthers will be able to put the cherry on top of an amazing (near perfect) season to win their first, I can tell you that all pet-owning football fans should be on the same side in at least one respect.
You see, regardless of who gets to hoist the Lombardi Trophy Sunday evening, the one thing everybody can agree on is that nobody wants to spend ANY part of the big game at the Animal ER and nobody wants to see their beloved pet suffer from any of the poisonings, illnesses, or injuries that are common on Super Bowl Sunday. Am I right?
Read More