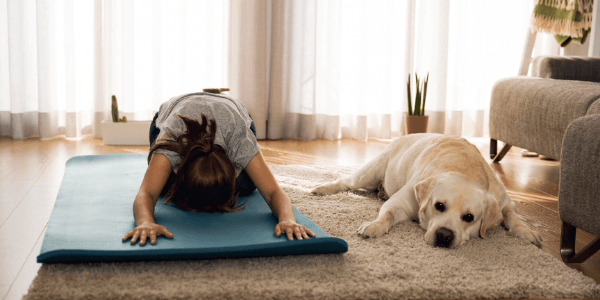 If you've ever seen one of the many videos on Instagram or Facebook where someone is working out with their dog, you've likely thought about doing the same. It can't be that hard, right?
It can be very difficult, as I've found out.
As COVID-19 has closed gyms and recreation centers throughout the world, and even made outdoor workouts a bit more difficult, people have had to transition to at-home workouts. While I typically head to the gym to get a good workout in, I've had to alter my workouts and try to do similar exercises at home. And since I have a dog at home, I had to try to figure out how to workout with my dog in the same room.
Read More